Pick Your Plan
Enterprise
Customizable Construction CRM for your business
Everything in Team +
Shared Customers
Advanced Permissions
ERP Integration
Open API
Professional
Streamline and automate your entire sales process.
Everything in Starter +
Workflow Automation
Bulk Emails
Sequences
Automated Follow-ups
Zapier Integration
Team
All-in-one Construction CRM
Construction CRM
Project Tracking
Standard Reporting
Follow ups and reminders
Digital Bid Calendar
Document Storage
Email Templates
Email Integration
Basic option
For customers under five users
$4500 - Annual only
Starter plan features
Training included
5 users Included
Optional Add-ons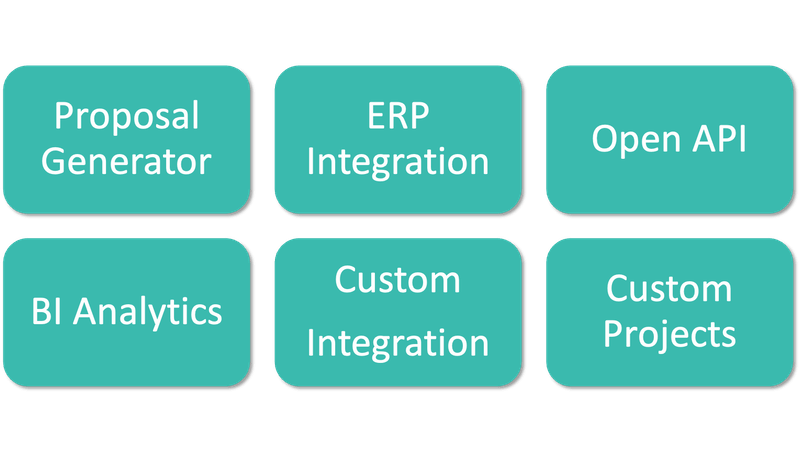 CRM Coaching and Training
90% of success with a CRM is all about training and implementation. Your onboarding specialist will help you gain certainty and visibility into your sales, so leads stop falling through the cracks, and you make more sales. Your onboarding specialist will help you:
Understand and guide
your CRM implementation and training
Connect and configure your CRM solution to your business processes
Increase your visibility, leads, and make more sales
Hundreds of growing contractors
30-day, money-back guarantee
Our 30-day, money-back guarantee proves just how confident we are that you'll love Followup CRM. You will be joining thousands of contractors who are growing their businesses and hitting their goals thanks to Followup CRM. Experience the benefits for yourself and start seeing results--you won't regret it.