A thorough, comprehensive CRM strategy is key to keeping your sales pipeline healthy, and key to winning more work to grow your business and building that healthy backlog of projects.
If you're running a construction business, you should already be well aware of the importance of customer relationship management, or CRM. A thorough, comprehensive CRM strategy is key to keeping your sales pipeline healthy, and key to winning more work to grow your business and building that healthy backlog of projects. It's part of the reason why so many in construction — which happens to be a historically slow-moving industry in terms of technological adoption — are increasingly bringing construction CRM software into their companies. If yours is one of the many construction businesses that is thinking about adopting a CRM software or changing the software it currently uses to move to a more robust platform, it goes without saying that you'll want to take stock of where things are with the industry and assess what you're really looking to get out of any platform that you adopt. We're here to help. In this post, we'll take a closer look at what you need to be considering before making the move to work with any construction CRM software. Here's a closer look: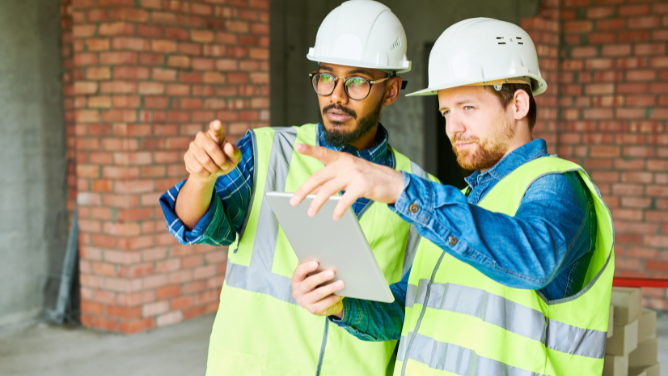 1. What Are Your Firm's Needs?
Before you start comparing the different options out there, you need to have a firm grasp on what exactly your needs are and what you're looking for in a CRM platform. So ask yourself, what is your company looking for?
Is it lead generation to take the sales process to a new, more streamlined level?
Is your customer support lacking, and are opportunities getting lost in the shuffle of everything?
Is your current management software difficult to navigate? Are you looking to move toward a more user-friendly platform?
Do you need a better way of storing client contact information and accessing communication history?
Do you just want to move away from using Microsoft Excel files and into a more robust program that's easy to navigate, use and track information? You'd be surprised at how many construction companies are still using antiquated means of customer relationship management. Like we said in the opening, the construction industry tends to be one that's slow at adopting technology and innovation.
You should know what your pain point (or pain points) are at this point and know that a CRM program is the way to go, but knowing what exactly you want a platform to accomplish is another thing you'll have to determine. Once you know this, then you can begin to weigh the pros and cons of the platforms that are out there and also move on to the other key considerations on this list as you determine which one is best for your business.
2. Ease of Use is Critical
Think for a moment about all of the people at your company that plug into construction project pursuits and will need to access this software. Chances are it is employees of all different age levels and levels of technological savvy. Noting this, adopting a CRM platform that's easy to use — and for everyone — is imperative to getting the most out of the software. One that has a steep learning curve isn't just going to be difficult for people to use to its full extent, but it will also pose challenges for your company when it comes to training new employees on how to use the software. Remember, you're incorporating such a software so that it can help your company run like a well-oiled machine, helping it to save time and money when pursuing new work with clients. A software program that takes a significant time commitment to learn is just sapping resources that could have been used to build your backlog of work. It's the reason why ease of use is often the most important feature that businesses of any type look for in a customer relationship management program.
3. Is There an App for That?
Moving data to a centralized platform such as a CRM program can already do a lot to improve sales management in your business. But it's also important to select a platform that allows you to access it via multiple devices. In today's on-the-go society, everyone who needs to access the platform should be able to do so quickly and easily, and part of this is being able to do so across not just computers, but mobile phones and tablets too. So before you acquire any construction CRM platform, ask yourself: Is there a mobile app for that? If there isn't, it likely isn't a software that you'll want to continue to consider for your company. Connectivity is everything today, and the more platforms you can access any CRM program from, the better.
4. Does it Integrate with Other Key Platforms?
A big part of a good, robust CRM program is as it pertains to contact management. Yes, in order to archive conversations with current clients and prospective clients, it's imperative for these other key communication channels and platforms to seamlessly integrate with whatever CRM that you choose. This means that if you're communicating with a client over Gmail, Outlook or anything really, it needs to be able to carry over to the CRM. Otherwise, you'll be searching the archives of various different platforms to reference your last conversation with each client when you're pursuing a bid. And for a construction company that wants to streamline its operations across its entire entity — from pursuits to construction management — this has the potential to be an incredible waste of time and resources. Bottom line: Any CRM platform you deploy shouldn't be a standalone program, it should integrate with the other software that you use every day. Remember the acronym "CRM" stands for "customer relationship management." Make sure it's able to adequately help you manage these relationships.
5. Don't Forget About Metrics and Reporting Abilities
Want to make better informed, data-driven decisions about what clients to pursue work with when new projects arise? The better question is: What company doesn't? Robust reporting can lead to more informed decision-making, and not just when it comes to leads, but even when it comes to project management team tasks and necessary follow ups that each team member has to make to keep things on track with a particular client. Not only can you track things with data analytics, but a good CRM can also help you determine whether a project is work that you want to pursue or work that you're better off passing on. It can help you assess work that you didn't win, and what factors led to such. It can help assess which markets are booming, what markets are dwindling and what markets you may be able to enter in to. And it can also help track revenue growth over time to see what adjustments need to be made to continue to meet business goals. Metrics and comprehensive reporting allow for better decisions to be made, and when better decisions are made, everyone wins. Think of it like this: If you can't measure and track your efforts, it's going to be difficult to grow.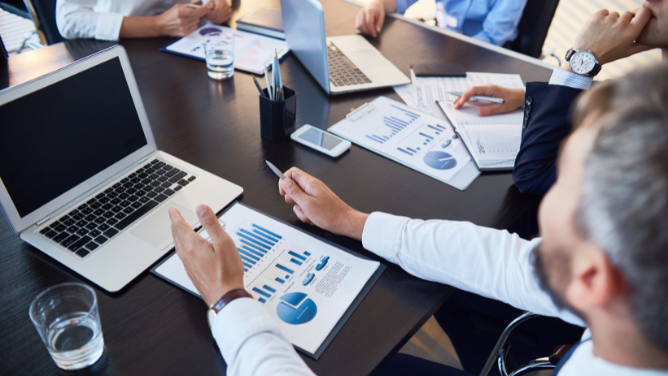 6. Is it Overall a Good Value for the Price?
Finally, it's needless to say that any CRM program is going to represent some sort of upfront investment — and as is the case with any overhead operating expenditure in your company, you want to ensure that you're maximizing your return on said investment. With that being said, lowest price doesn't always equal poorest quality and highest price doesn't always translate to the best quality. You have to do your due diligence when you're weighing the pros and cons of any CRM platform that you're considering, and a big part of any consideration involves price. Value is about a lot more than just what you'll pay, and you have to consider many of the factors that are included on this list as well as some of the intangibles, such as what type of customer service the vendor provides to its clients. Many CRM programs also don't stop with just client contacts, but also can help working and helping your business during the preconstruction, building, management scheduling and post-construction stages as well.
Contact Us Today for More Information
Don't be like so many others in the AEC industry that are still clinging to antiquated ways of managing customer relationships. Learn what a good CRM platform can do for you today and then take the necessary steps to integrate one into your operations and create true competitive advantage over the other companies that you're bidding for work against. The above six points are great things to start with in terms of determining the factors that you should be on the lookout for when it comes to selecting the program that's right for you, and we invite you to learn more about how a solution like Followup CRM can help remove the pain points that are preventing your construction business from reaching that next level.
To learn more about how Followup CRM can help your construction company, schedule a live demo today.
About Gregg Wallick
Gregg Wallick is the Founder at Followup CRM. Also, the CEO of Best Roofing, Gregg faced some great challenges managing a roofing business when the recession hit in 2008. After hiring a professional sales coach, Gregg realized they did not have a set sales process in place and they were not leveraging a CRM to track sales activities. This sparked an idea that led Gregg to design a cloud-based CRM that standardized the selling process, was easy to use and helped with accountability. That's when Followup CRM was born and is still growing and evolving as we continue to improve the system, add more integrations and new features.
Gregg graduated from the University of Miami where he earned his BBA and MBA. He also served as an assistant football coach at UM for two seasons while attending graduate school. Fun fact: Gregg has a pet mongoose!
‍