Time is Money
Staying on top of your photo documentation will save you time. How, you might ask? By streamlining communication.
Streamlining communication enhances work processes, which ultimately saves time for each job, resulting in more money. For those in the back: Taking photos and organizing them efficiently will save you time and money in the long run.
Picture this: you're the owner of a well-established company that values efficiency and organization. You send your project managers out to every job site with digital cameras with SD cards. Once the project is done and the SD cards are full, they must:
● return to the office
● wait (and wait and wait) as the images/videos upload to the storage system
● name and sort each file
● grab a new SD card
● finally head on out for another project
Not only is that list exhausting to read, but it is also a royal time-waster in real-life. As the owner, saving money and making money is of high priority—and this system simply won't cut it.
Reliant Roofing experienced this firsthand. They knew it was important to address the issue head-on and find a solution.
Reliant Roofing had two goals when seeking out a solution:
1. improve the spread of information to their teams and
2. reduce daily hurdles, such as long text chains and lost emails filled with project photos. And then they found CompanyCam—a photo documentation app made by contractors, for contractors.
CompanyCam eliminated every step in Reliant Roofing's documentation process, except one: taking the dang photos.
Implementing an efficient photo documentation process saved Reliant Roofing hours a week, which ultimately turned into dollar bills—$50,000 every year, to be exact! Goes to show that photo documentation does save businesses time and money.
As the saying goes, photos are worth more than a thousand dollars, right? (Or something like that.)
Improve Crew Communication
No matter the size of your business, creating a company culture of good communication takes work. There has to be an appreciation for thorough communication.
Back in 2017, a study showed that poor communication costs companies $400,000 yearly on average. That's a lot of money down the drain.
So now that we have established that good communication is valuable and bad communication burns a hole in your pocket: what now?
Set up a company-wide, team-oriented, project-focused photo documentation process!
Photo documentation provides the opportunity for everyone to be on the same page. Photos don't lie and, with apps like CompanyCam, they are time-stamped and geo-tagged. Context is added with every conversation and every comment.
Photo documentation sets your teams up for better communication success. With each project now comes a plethora of information that will reduce misunderstandings. Stocking up on documentation can save your butt from lawsuits.
Accountability and Liability
Taking photos isn't only good for communication and time-saving. Photo documentation brings clarity to confusing situations.
Years ago, Jeremy Gilstrap with Dreamworks Restoration Contractors had a crew member slip off the roof and shatter his shoulder. Within four days—to no one's surprise—Dreamworks had a lawsuit on their hands.
But Dreamworks takes photo documentation seriously; they document their job sites like crime scenes. Due to their thorough photo documentation on CompanyCam, Jeremy found a photo proving the employee had violated their safety guidelines. 'Tis a lesson to read the fine print, kids!
"That one picture saved me probably $50,000," said Jeremy.
Being observant of job site details and keeping a record of things will pay off in the long run. Photo documentation holds people responsible.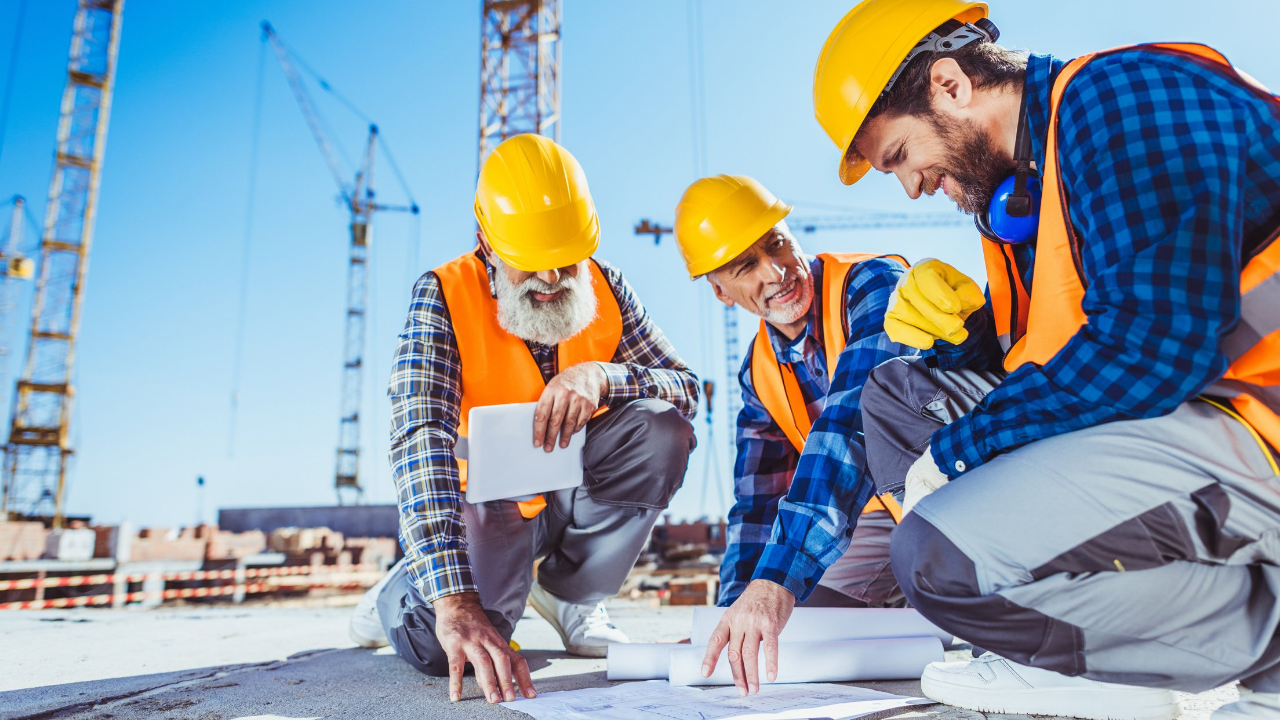 Marketing and Referrals
And lastly, photo documentation helps business marketing and drives up referrals.
If you want to have good marketing, you need to have good photos—which shouldn't come as a surprise. Having relevant photos and projects on your website gives future customers insight into the quality of work you offer.
Keeping track of old and new projects helps you stay updated on all business matters. You're able to attend to the customers' needs more effectively—making them feel seen and involved in the process.
Being a good steward of company documentation leads to better business retention. Homeowners will tell their friends of your great service—increasing your referrals.
Outro
Photo documentation changes the game for contractors. Start looking into how your business can implement it today! You'll save time, improve crew communication, encourage accountability, enhance your marketing…AND save thousands of dollars.
Author Bio
As one of the content strategists at CompanyCam, Micki Parks spends her time ensuring our web-based content is search engine optimized, strategizing effective distribution of content materials, creating blog content, interviewing customers, and attending trade shows. After work, Micki can be found watching FIFA highlights, analyzing drama from the Bachelor, trying out new recipes, and hanging with her four younger siblings. It's the little things.
Company Bio
CompanyCam is a photo-based solution created for contractors, by contractors. Take unlimited photos—which are location and time-stamped, sent to the cloud, and stored securely. Every photo is organized by project and instantly available to your team, allowing you to see what's going on anytime, anywhere. Annotate photos with drawings, arrows, comments, tags, and voice notes, and create project timelines, photo galleries, reports, and transformation photos through the app. Sharing photos with customers and insurance adjusters has never been easier, and keeping your entire process organized has never been simpler.