Fort Lauderdale, FL, September 23, 2021 — Followup CRM announced today it was named a FrontRunner for Small Business CR software by Software Advice. FrontRunners is designed to help small businesses evaluate which software products may be right for them.
"We're very excited for the continued growth of Followup CRM and look forward to serving more specialty contractors with our product and services," says Followup CRM's COO, Erick Vargas. "As we continue to improve and add new enhancement features to our product, we look forward to watching our users continue to grow their construction business."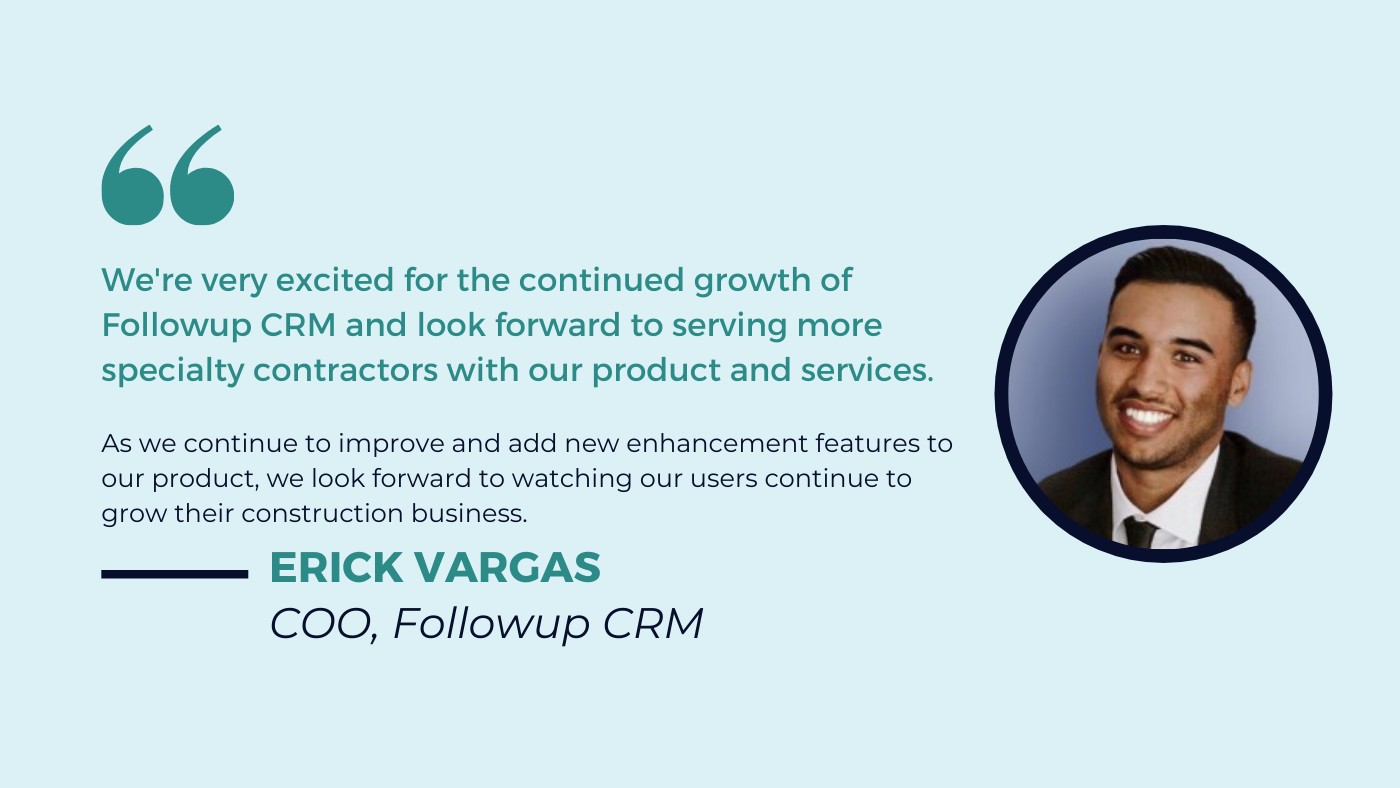 FrontRunners is published on Software Advice, the leading online service for businesses navigating the software selection process. FrontRunners evaluates verified end-user reviews and product data, positioning the top scoring products based on Usability and Customer Satisfaction ratings for small businesses. FrontRunners for small business CRM software is available by clicking here.
About Followup CRM:
Followup CRM is a Construction CRM that provides a simple, user-friendly, tracking solution geared towards increasing sales revenues. Followup CRM helps users track and convert leads, grow an unlimited database of contacts, analyze real-time dashboard reports, properly communicate with your team, and so much more. For more information, go to www.followupcrm.com.
Required disclaimer: FrontRunners constitute the subjective opinions of individual end-user reviews, ratings, and data applied against a documented methodology; they neither represent the views of, nor constitute an endorsement by, Software Advice or its affiliates.
# # #
‍