In order for your construction business to grow, the first step is attracting leads. In this day and age, word of mouth just isn't enough to consistently grow as a business. It's important to keep up with the trends and leverage all the outlets necessary to attract new customers and retain existing ones.
Here are five ways contractors can increase their lead generation:
1. Google Ads
Let's say you're a not-so-handy homeowner and your kitchen sink starts leaking. Typically, your first step as a consumer would be to hop onto Google and search for a local plumber. If you're a plumbing company leveraging PPC (pay-per-click) ads, your company would be one of the first businesses listed, increasing your chance of new leads, and more importantly, more customers.
Google is very intent-driven, and people turn to this channel when they need to solve a problem. As a construction company, Google PPC is an excellent tool for pulling in leads and potential customers quickly and easily.
2. Social Media
Social media is a fun and necessary way to increase visibility. According to a 2021 study from Backlinko, 3.96 billion people use social media worldwide. If you aren't currently using social media to tell your brand's story and promote your construction business, think about how many potential leads and customers you're missing out on. Social media is a great, creative way to show the human-side of your business while showing off your work and services.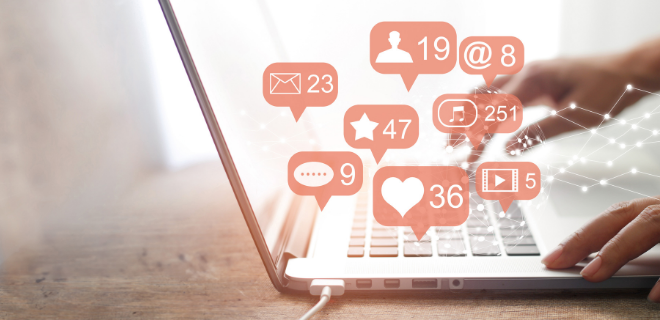 Another 2021 study conducted by Sprout Social found that "57% of consumers will follow a brand to learn about new products or services, and after following a brand on social media, consumers continue to engage in various ways. Ninety-one percent visit the brand's website or app, 89% will buy from the brand and 85% will recommend the brand to a family or friend." There's no question social media is an amazing tool, not only for lead generation, but attracting new customers and increasing referrals.
3. Referral Program
One of the best ways to gain new leads and potential clients is through existing customers. When you go above and beyond to delight your existing customers and do a great job executing a project, you significantly increase your chances of your customers referring your business to their friends, families, and colleagues. Consider building a referral program that gives your existing customers an incentive when spreading the word about your business. One way you could do this is by sending an email to your customers after completing a job saying something like, "Refer a friend and receive a $100 Amazon gift card!" People are way more likely to take an extra step when there's something in it for them.
According to Extole, "When referred by a friend, people are 4x more likely to make a purchase." Having a solid referral program in place is sure to bring you more leads and potential business.
4. SEO
SEO stands for "Search Engine Optimization." As previously mentioned, when a consumer has a problem to solve, Google is often the first step taken to resolve that pain point. While Google Ads are a great, almost guaranteed way to get your business listed on page one (if executed properly), it's not always enough. It's extremely important to have a website that's properly optimized to ensure your business appears on page one on search engines. SEO is a free, organic way to increase visibility, which is absolutely necessary for attracting new leads and customers.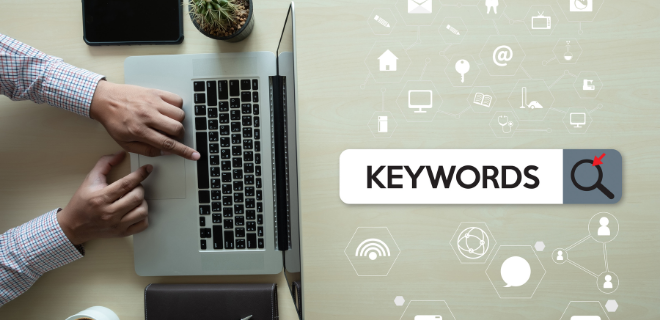 Start by doing keyword research. Put yourself in the shoes of your audience as you brainstorm. Let's say you're a commercial roofing company. Think about what a local property manager would be searching for if one of their apartment buildings had a roof leak. Perhaps they might search for "roofers near me," "roofing companies in Stuart, FL," etc. There are several SEO tools you can use for research such as Google's free keyword tool, SEMrush, Moz, and more. Just start plugging in potential keywords and create a list of the ones that have high search volumes and low difficulty scores. Once you have a solid list, be sure to incorporate these keywords throughout your website in your page text, URLs, alt-tags, blogs, and more.
It's also important to consistently add new content to your website as well as rich text, which includes photos and videos. One way to easily add new content to your website is by blogging regularly. Keeping your website up-to-date, using relevant keywords, and fully optimizing your site is sure to help with your SEO rankings, which will increase your digital visibility, and help you gain more leads.
5. Gather Testimonials and Reviews
The fifth and final way contractors can increase lead generation is by gathering testimonials and reviews from existing clients. A recent study by Trust Pilot (2020) tells us that nearly nine out of ten consumers worldwide make the effort to read reviews before buying products. Think about your own personal shopping habits. Would you spend $15,000 on a new roof without researching the company and reading reviews first? I'd say that's a pretty risky move.
There's no question reputation management is extremely important when it comes to attracting new leads. Consider sending out an email to your customers after completing a project and linking them to your review site, such as Google or Facebook. You can also offer an incentive to help you receive more reviews. For example, you can increase your chances of receiving a review (while also delighting the customer) by offering a free Starbucks gift card if they provide public feedback. The more positive reviews you receive, the better your business will rank, and the more leads you will receive. It's a no-brainer!
These are just five of several ways contractors can increase lead generation. More leads means more business and as a construction company, growth is always the goal.
To learn more about Followup CRM, request a live demo today.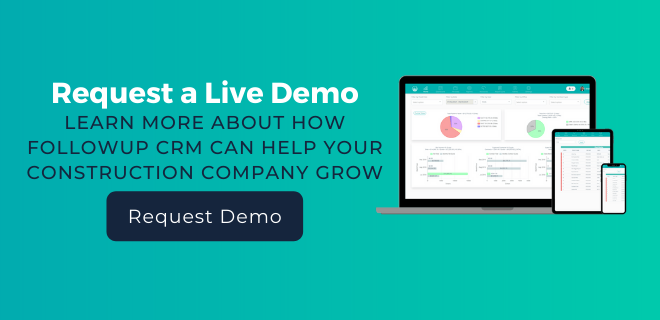 ‍