Our businesses are either growing or shrinking. There's no standing still. You're either taking market share or losing market share. You're either getting traction or losing traction. Gregg, being a fundamentalist, believes that blocking and tackling is the key to every successful organization and it's crucial to have the fundamentals in place. In this blog series, we're going to define your sales process, share how to hire the right people, how to provide leadership, and how to hold your team accountable.
Define Your Sales Process
Gregg asks every contractor (and himself) if they are transaction focused. If you're transaction focused, you're most likely doing a lot of bidding. And, if you're just bidding, you're probably doing a lot of begging. The other side of the equation is asking yourself if you're relationship focused. If you're relationship focused, you're in a position to do some negotiating.
Being transaction focused is relatively easy because all you have to do is find something that needs a bid and then throw a number at it, and most of the time, the decisions are made based on a number. Being transaction focused isn't necessarily a bad business to be in. In fact, at one point in Gregg's career, he was a transaction focused individual in the school board business and public bid openings. If you're going to be in that transaction focused business, you just have to be very efficient, be a low-cost producer, and understand how to find the most advantageous solution so that you can get a little bit of margin in there.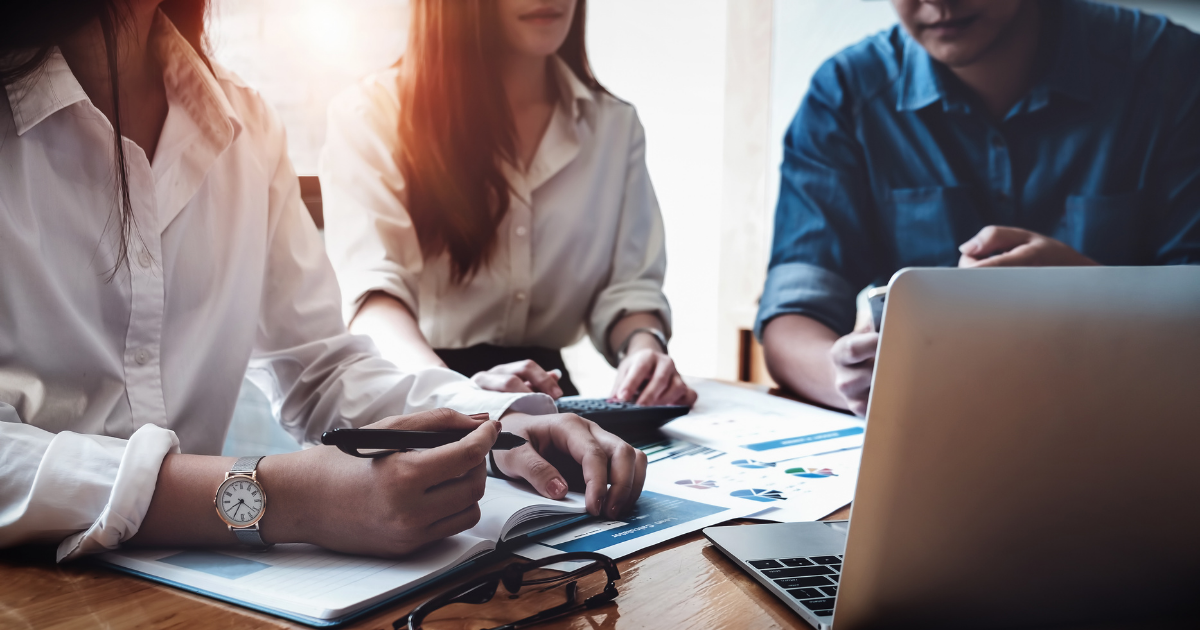 Transaction focused bidding usually tends to be a little bit lower margin but it's not like you have to go out and find the work. The work usually finds you. Most transaction focused companies don't have many marketing expenses.
If you are relationship focused, it takes time. Relationships don't happen overnight.
So, there are two types of models: you're either transaction focused or relationship focused.
Next, ask yourself: how many hats do your employees wear? Do your salespeople estimate? Do your estimators sell? Do your sales and estimators project manage? Who does the take-off? All of this needs to be defined.
It's crucial to define your sales process and understand where the lead comes from, who at your company performs the take-off, who does the estimating, who presents the proposal, who follow ups, who project manages the job, who interfaces with the client once the job is going on. These are all the items that need to be defined in order to run a successful sales organization.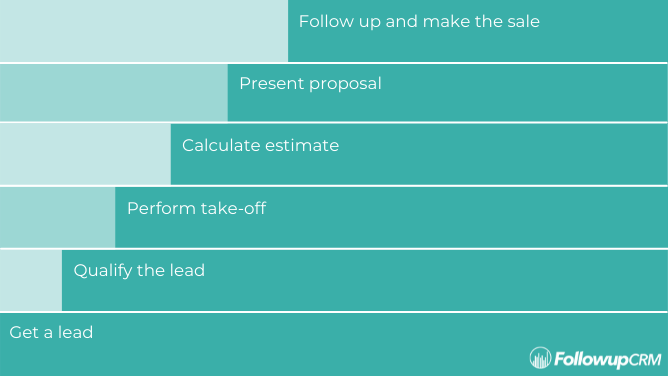 Followup CRM Can Help
Followup CRM is a construction CRM built by contractors for contractors. Followup allows you to track and manage your leads, pipeline, sales behaviors, and more. Our system helps construction companies streamline their sales process and keep organized. To learn more about how Followup CRM can help your construction company, schedule a live demo today.
About Gregg Wallick
Gregg Wallick is the Founder at Followup CRM. Also, the CEO of Best Roofing, Gregg faced some great challenges managing a roofing business when the recession hit in 2008. After hiring a professional sales coach, Gregg realized they did not have a set sales process in place and they were not leveraging a CRM to track sales activities. This sparked an idea that led Gregg to design a cloud-based CRM that standardized the selling process, was easy to use and helped with accountability. That's when Followup CRM was born and is still growing and evolving as we continue to improve the system, add more integrations and new features.
Gregg graduated from the University of Miami where he earned his BBA and MBA. He also served as an assistant football coach at UM for two seasons while attending graduate school. Fun fact: Gregg has a pet mongoose!