Now you can automatically send Client or Building information between Dataforma and Followup CRM!
If you're a Dataforma user, start off by generating an API Key in Dataforma. Copy and store this key because - once it is displayed - you won't be able to view it again.
First, Log into Dataforma and write down your service code found at the top right of the page. (You'll beed this for a later step). Then click your name.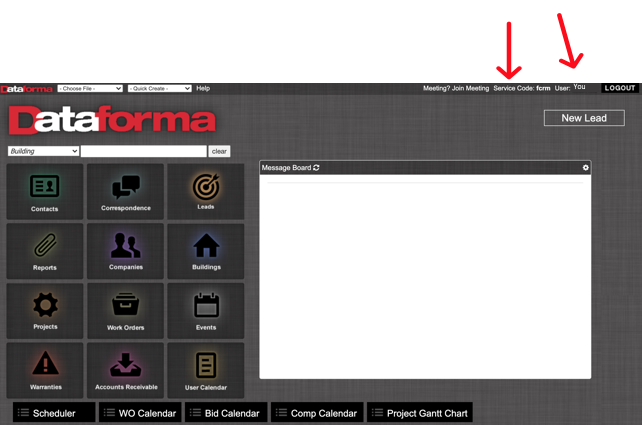 Then click on the Api Keys tab. Scroll down and click Manage Api Key
You will be asked to name the key. Once you press submit, an API key is generated.
Note* If you are unable to retrieve the API Key, please reach out to your Tech Support Professional
You will be asked to name the key. Once you press submit, an API key is generated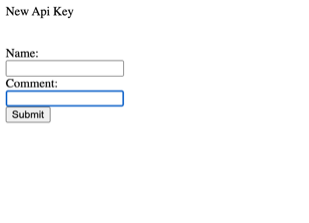 Copy your API Key.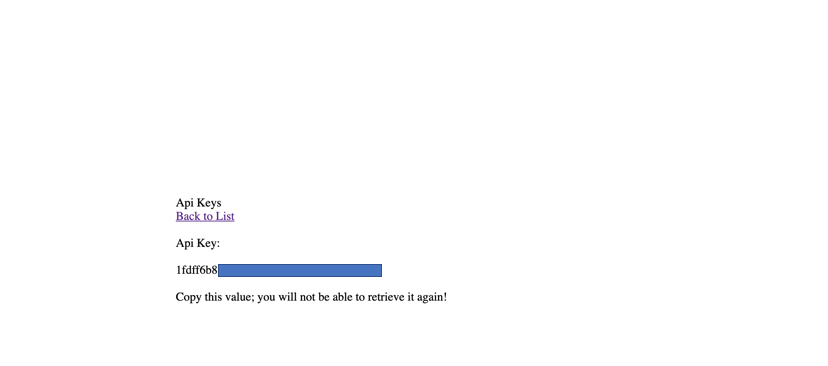 Sign into Followup CRM, select your name in the top right, and then click Company Settings.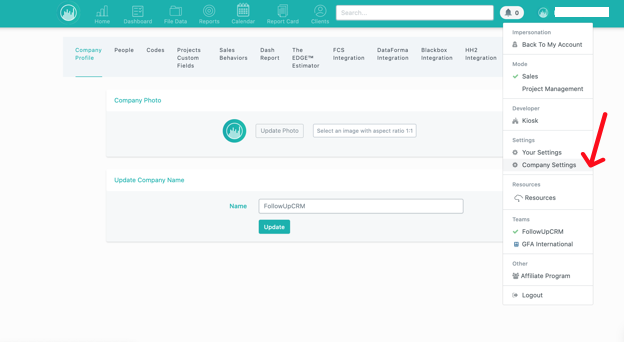 Then select the Dataforma Integration Tab. Enter the Dataforma service code you located earlier. Then enter in the API Key. Press save.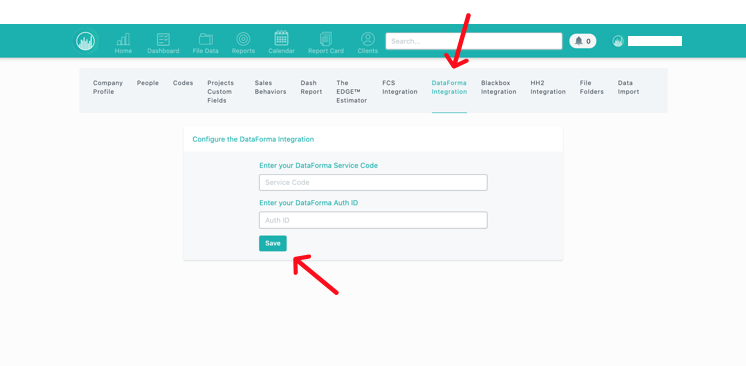 Under the file tab, choose a job you'd like use to send Client or Building to Dataforma. Begin sending the job to Dataforma by selecting the Send to Dataforma button.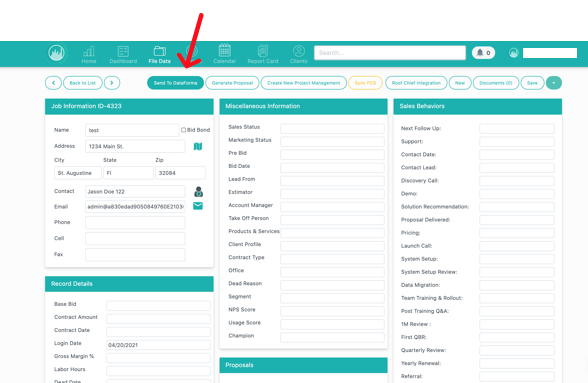 You will be prompted to select Create Client or Create building from the dropdown. Select your desired option. You will see a pop up in the top right indicating the client or building was created successfully. ✅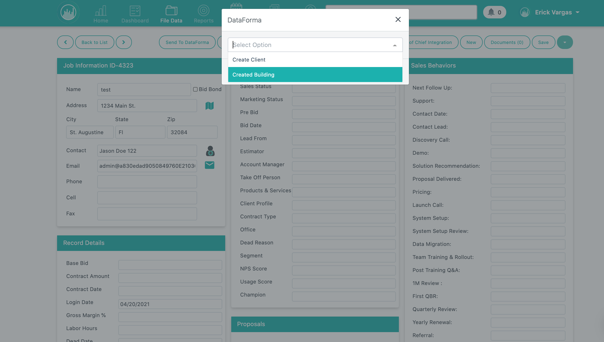 Click the View Dataforma button to see the Client or Building that has been created in Dataforma.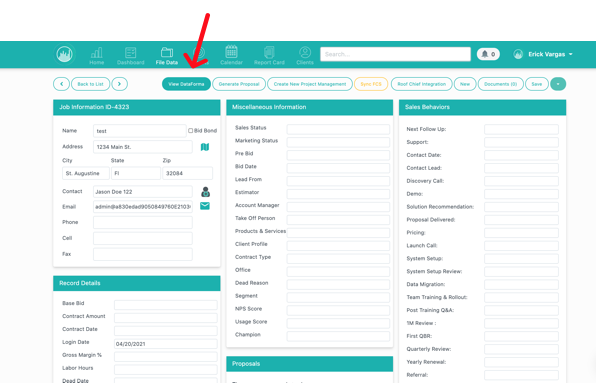 And then you can view the the building or client right in Dataforma!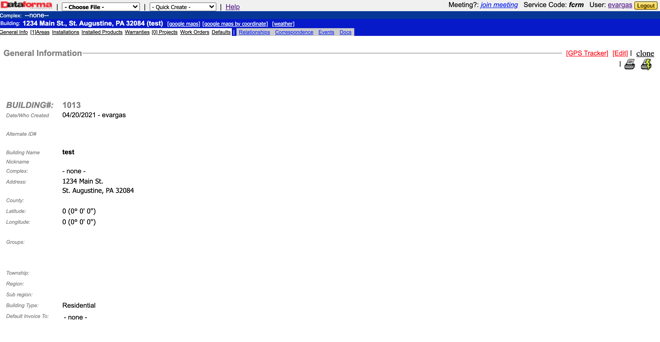 We hope this helps get you started!
To learn more about the #1 CRM for Construction, Followup CRM, click here to request a live demo.