These common sales statistics below were a huge "ah-ha" moment for Gregg:
48% of salespeople never follow up with a prospect
25% of salespeople make a second contact and stop
12% of salespeople only make three contacts and stop ‍
Only 10% of salespeople make more than three contacts
2% of sales are made on the first contact
Unless you're one of those smaller transaction-focused situations where it's a one call close, most of your bigger type projects never close on the first contact.
3% of sales are made on the second contact
10% of sales are made on the fourth contact
80% of sales are made on the fifth to twelfth contact
"Contact" is defined as any type of outreach to a prospect – this could be a phone call, email, or even a presentation.
When Gregg discovered these statistics, he realized that he just needs to be the guy who hangs in there and follows up the most to make the sale. And he was right!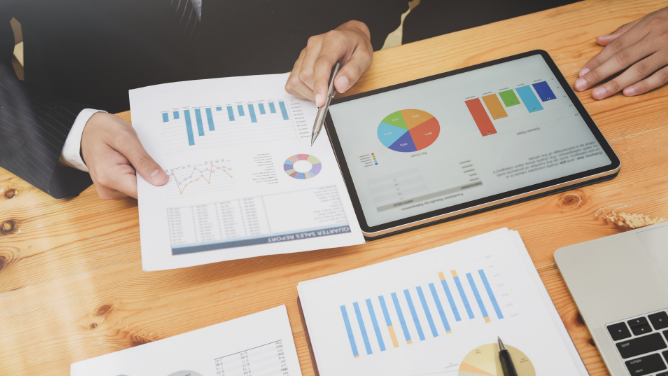 Trump International Doral Country Club is an iconic property down in South Florida. Gregg had the privilege of putting on all the roofs on that property a few years ago. That selling cycle took Gregg three years and when he got the contract, he asked the construction manager who was working on that job at Nystrom why he picked Gregg. The construction manager's response was that Gregg was the only one who stuck with him through the whole cycle. He was the only one who followed up with him when he said he was going to.
Always ask the prospect when it's a good time to follow up – and always follow through no matter how long the cycle may be.
Followup CRM
Based on these statistics, there's no question that the most crucial strategy to close more sales is to consistently follow up. We think this is so important, we named our entire system after it! Followup CRM helps you do just that, and more. Track your leads, manage your jobs, track your pipeline, and stay organized. Followup CRM offers all the tools you need to ensure no leads fall through the cracks, which is guaranteed to help your construction company close more deals and grow, overall. To learn more about how Followup CRM can help your construction business grow, schedule a live demo today.
About Gregg Wallick
Gregg Wallick is the Founder at Followup CRM. Also, the CEO of Best Roofing, Gregg faced some great challenges managing a roofing business when the recession hit in 2008. After hiring a professional sales coach, Gregg realized they did not have a set sales process in place and they were not leveraging a CRM to track sales activities. This sparked an idea that led Gregg to design a cloud-based CRM that standardized the selling process, was easy to use and helped with accountability. That's when Followup CRM was born and is still growing and evolving as we continue to improve the system, add more integrations and new features.
Gregg graduated from the University of Miami where he earned his BBA and MBA. He also served as an assistant football coach at UM for two seasons while attending graduate school. Fun fact: Gregg has a pet mongoose!