There are many solutions construction business leaders can choose, ranging from specialized tools to general-purpose management tools. Even within ERP solutions, some features or modules are unique to each vendor. Here are six modules that you should look for when evaluating your ERP.
‍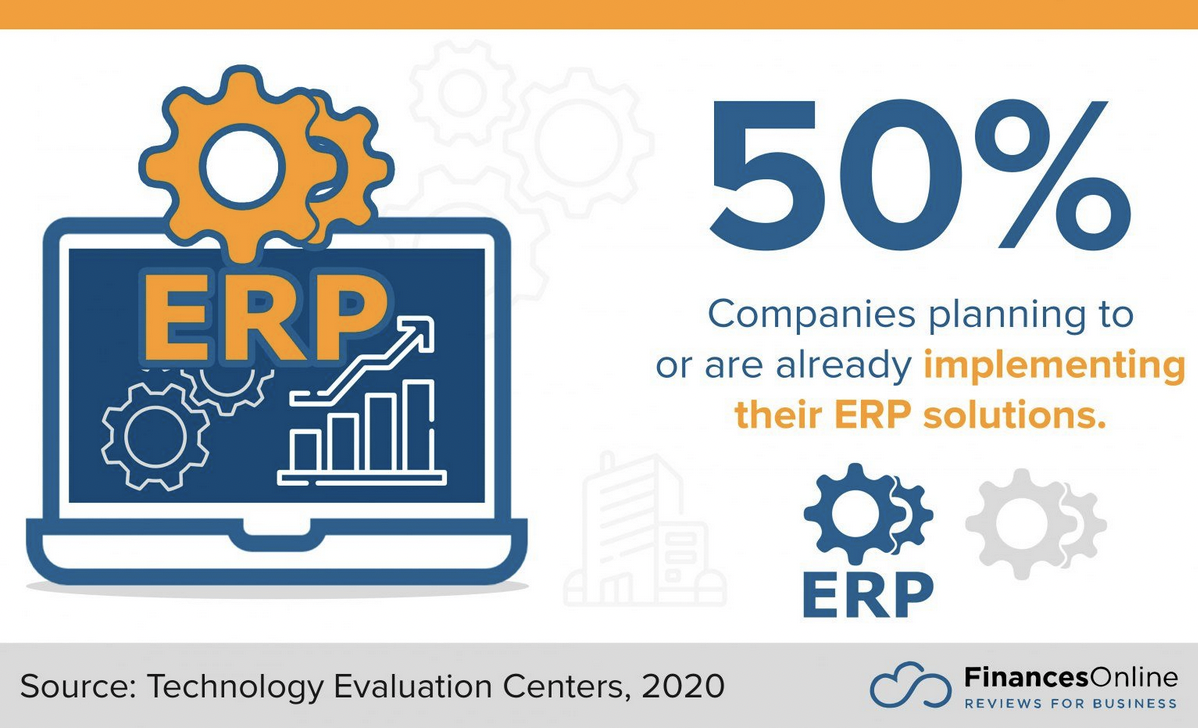 ‍
‍
6 Key modules that every effective ERP software must have
‍
1. Project Management
Construction projects are extremely dynamic and constantly changing due to supply issues, brief changes, labor challenges, and budget constraints. These changes are also time-sensitive since they must be communicated to a large group of internal and external stakeholders while things are already in motion. Project management modules help construction teams consolidate this information and make it easily accessible for every team member, regardless of location or role within the team.
2. Supply Chain Management
The past couple of years has reiterated the importance of effective supply chain management. While supply chain issues are improving steadily, this recovery has been inconsistent and material prices are still rising. Consequently, construction teams must be able to view what they have, predict future supply challenges, and create product plans in real time. Since construction projects can vary in the amount of time they need to be completed, team members must keep an eye on changing market conditions and learn how they impact ongoing and future projects.
‍
3. Customer Relationship Management
ERP software does not just help construction businesses manage the business they already have. Customer relationship management (CRM) modules allow business leaders to stay in touch with customers, get paid on time, and generate leads for business growth. When paired with a fully-integrated CRM solution, ERP systems can even help construction companies automate important CRM processes.
‍
4. Accounting & Finance
Construction teams rely on a steady flow of cash and effective financial management to help them complete projects on time and within budget. This is especially true for companies dealing with large, collaborative projects. Financial management modules help business leaders get insight into their sales pipeline, manage operating expenses, and introduce effective financial reporting processes in one place.
‍
5. Business Insight
Construction businesses generate a significant amount of data and each segment gives business leaders deeper insight into key performance indicators and business operations. However, this data is usually segregated into silos. Contractors, subcontractors, suppliers, and office staff all tend to use disparate systems to manage operational information.
ERP software closes the gap between these business departments with a cloud-based system that consolidates all-important operational information, giving project owners and team leaders a holistic view of project progress.
‍
6. Human Resources
Construction is an industry that relies heavily on people from a range of disciplines coming together to build something complex. Each of these teams has separate payment schedules and compliance requirements that must be met. ERP systems can use human resources modules to consolidate these processes, and even automate simple but important tasks such as generating payment slips and tracking vacation days across departments.
‍
How to make the best decision when choosing an ERP software vendor
Be clear about the business objectives you want to achieve
Construction businesses regularly experience budget overruns when implementing a new ERP software. The most common reason for such budget overruns is expenses for additional technology that helps ERP projects meet their goals effectively. The next most common reason is an expansion in the overall scope of the project.
‍
Both of these challenges can be overcome with efficient planning and discussion in the early stages of an ERP implementation plan. Business leaders and project stakeholders must communicate effectively early and decide why they are pursuing the project in the first place and what they wish to achieve with this investment. Once these objectives are made clear to the team, the features, modules, and software requirements become much easier to decide.
‍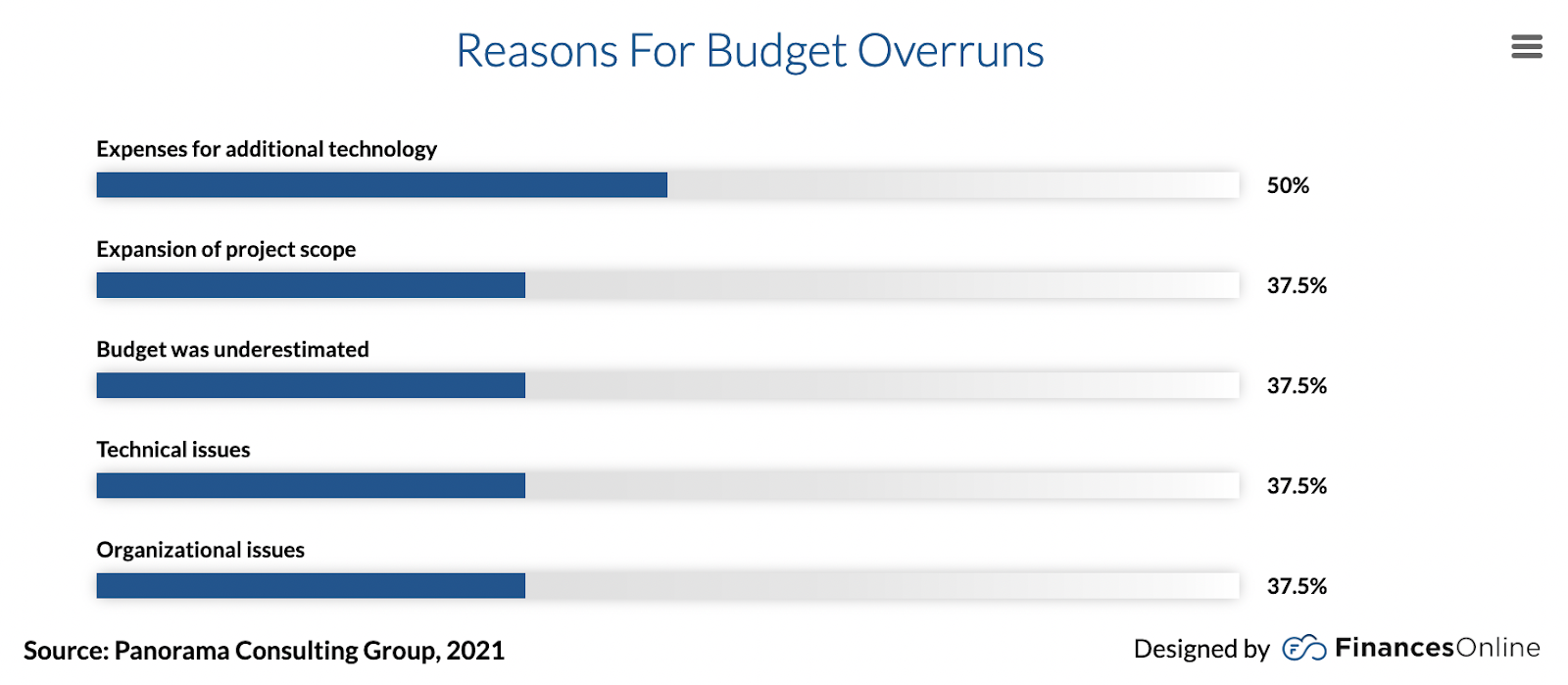 ‍
‍
Ensure that your ERP solution easily integrates with your existing technology stack
As more technology vendors enter an already saturated market, construction leaders sometimes make specialized purchases that might only work for one part of the entire team. Construction teams have had to contend with information silos for decades and the use of specialized systems that work in isolation only further worsens these issues.
‍
Construction teams must be more intentional about their purchases and ensure that each new addition to an existing technology stack does not create a gap between solutions. Business leaders must always choose products that can easily integrate with or completely replace standalone solutions that are already in use.
‍
Use product demos to ensure that your team can work with your software of choice
The technical aspect of choosing and implementing an ERP system has become increasingly simple for business leaders, with both custom designs and general-purpose systems available for purchase. However, choosing an ERP solution is not only about the technology but also the people who use it.
‍
Managing change is a challenging aspect of overhauling organizational processes. Product demos allow business leaders to receive feedback from the people who are likely to regularly engage the software to get work done.
‍
An ERP solution can help construction companies finally close operational gaps that have plagued them for years—but they need to have the right features. Fully integrated ERP solutions can help construction businesses consolidate their most important business processes and information in a single, easily accessible location.