The Multiple Bidder Construction Bidding Process
Multiple bids, contractors, and a single job are frequent occurrences in the construction industry. Let's take the scenario of a contractor learning about a new building or project. Several general contractors (GCs) send you invites to submit a bid for the project. Or maybe you're a general contractor who frequently receives ITBs from building owners or developers.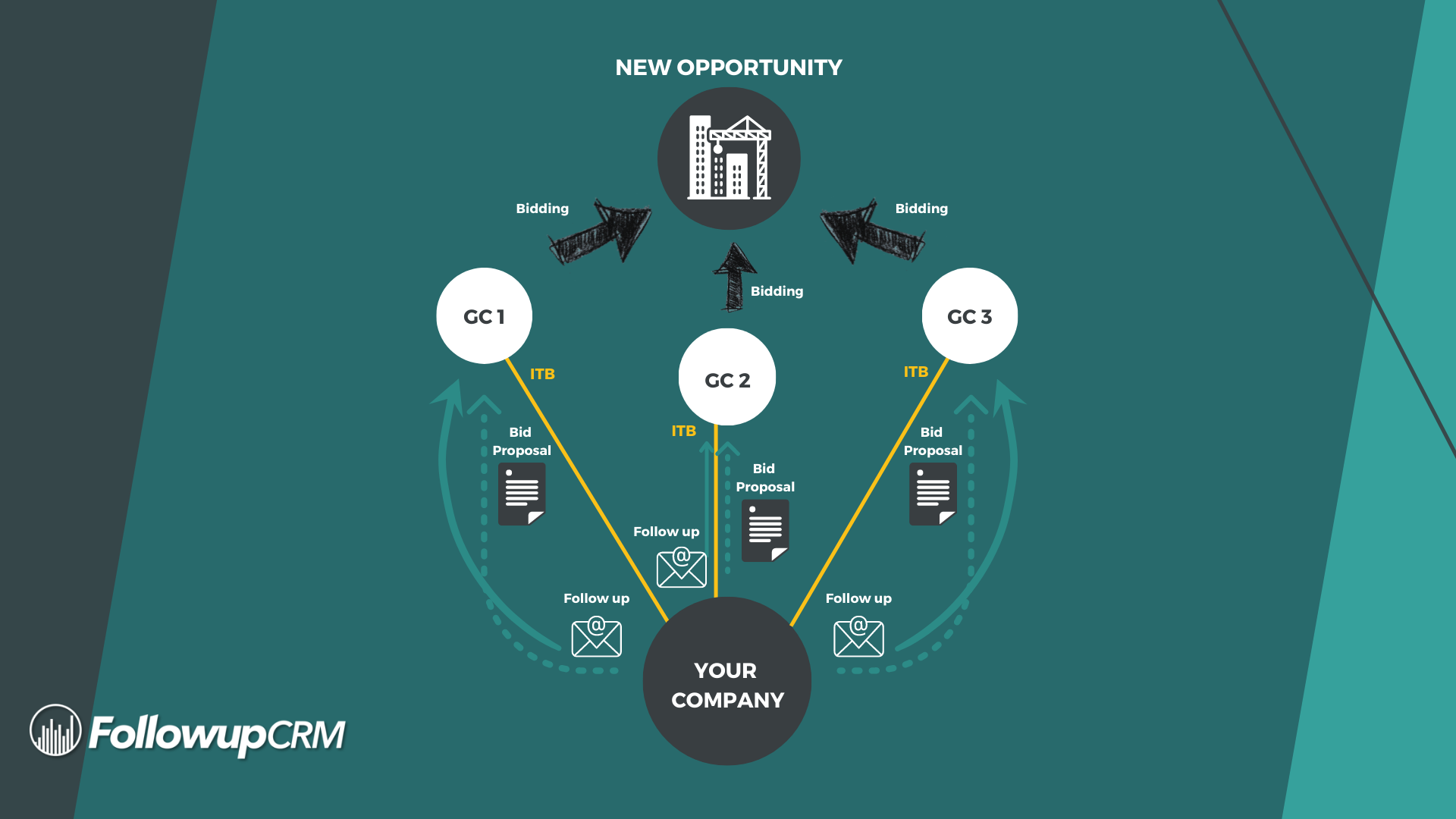 Making and sending all of those proposals on time is difficult. Then, until you discover which client won the job, you must monitor the progress of every bid for this specific opportunity. And you still have work to do. To ensure that you beat out your own competitors for the job, you must now continue to follow up with the client who was given the task. For each opportunity, that's a lot of monitoring and following up!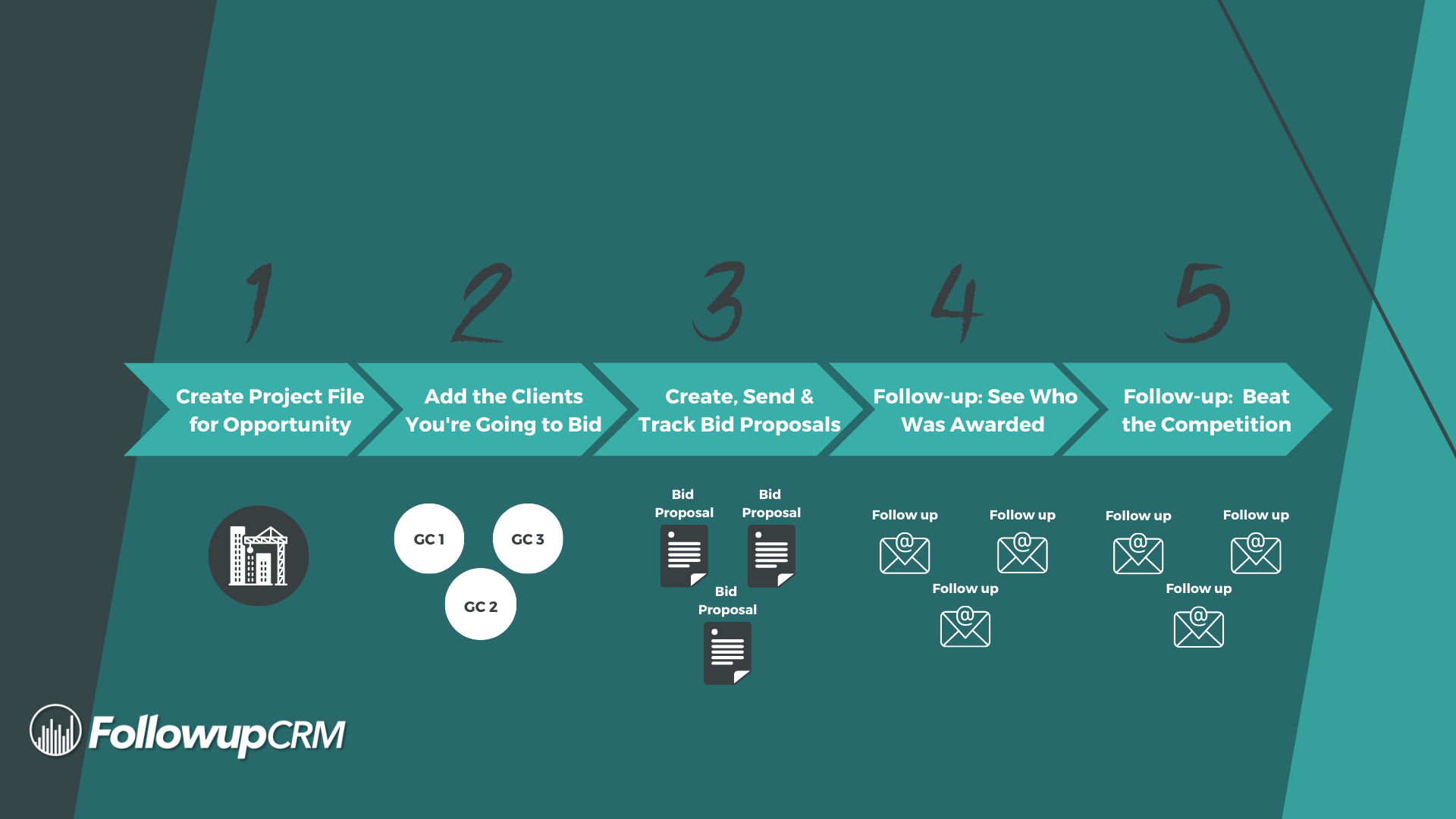 Tools for Monitoring Multiple Offers for a Single Opportunity
Of course, using an Excel Spreadsheet to track possibilities with many bidders is possible, but it takes time. When more individuals are involved, management becomes more challenging. An Excel spreadsheet also doesn't deliver notifications or have all the information you require. It also has some shortcomings as a reporting tool.
What other ways are there to follow opportunities where there are several bidders in order to increase your chances of getting a project? Using sales management or CRM software is the most effective approach to keep track of opportunities and estimates from different bidders for the same project. Because of this, we made a tool just for this purpose.
Whatever software you choose, there is a specific method for competing in the construction field. You create a file for the opportunity, include all the clients (such as GCs), then produce bids for each client from those you received an ITB and send them out. After that, you follow up once more.
‍
Managing Multiple Bids Around One Opportunity with Followup CRM
Opportunities with numerous bidders can be tracked quickly and clearly with Followup CRM. That makes it possible for estimators and company developers to concentrate on getting the project rather than monitoring bids or writing proposals by hand and sending them to every project bidder.
User-friendly navigation is provided. Pipeline, Dashboard, Companies, Contacts, and Reports are the major navigation tabs for construction. There is a graphic pipeline with many phases for each opportunity to track multiple bids for a single opportunity. Additionally, you can alter the pipeline to meet your company's sales procedure.
To increase your chances of winning a job, properly create and monitor opportunities with several bidders:
Utilize proposal templates or submit one of your own.
Making notes is unnecessary because the system will do it for you, such as when users send an email.
Reduce manual labor. Reduce costs and time. And get total insight into the prospect from beginning to end.

Using a sales management software is the best approach to keep track of multiple bids for a single opportunity. Additionally, Followup CRM is exclusively geared towards construction companies dealing with multiple bidders and helping you bid less and win more.