For any construction business to succeed, it has to leave the traditional, spreadsheet-based methods to manage the workload. Instead, the business must focus on investing in a solid CRM specifically built for construction companies.
However, many construction business owners are afraid to upgrade their processes as they believe the shift will take a lot of time.
But with Followup CRM, that's not the case as we have set up a solid implementation system that can get your new processes running in no time. We developed this system after years of industry experience in implementing CRMs in construction businesses.
Here's how you can get started at Followup CRM quickly and seamlessly:
Get up and running in two meetings
The first way we can help you set up Followup CRM is through two consecutive meetings.
In the first meeting, we talk about how you would like Followup CRM to be implemented in your processes. All the customizations you want to make in Followup CRM are discussed in the first meeting. We'll review the activities you would want to track as well as your code groups.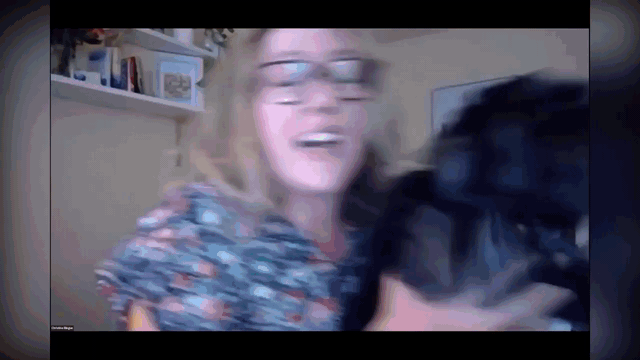 Our onboarding process was designed to make your life much easier, so we do a lot of that heavy lifting for you. If you have any existing data that needs to be migrated into our system, we do that for you before the second scheduled meeting.
The second meeting is all about familiarizing your team with Followup CRM. In this meeting, we jump on a Zoom meeting with and your team to train them and answer any questions. We also offer in-person training if you're looking for an even more hands-on experience.
Get up and running on your own
Learning how to use an entirely new system can be extremely intimidating and difficult – especially when contractors are already so busy managing all the day-to-day activities. We recognize that at Followup CRM and recently rolled out a new, hands-on way for new users to learn our system.
While we offer and encourage users to undergo the onboarding experience with our Customer Success Manager, we understand the fast-paced, busy nature that comes with working in construction. We also know that some people prefer to learn and practice things on their own when the time is convenient for them. For that reason, we have recently launched an Onboarding Academy Course that you can take to quickly get set up in our system. This option allows you to onboard on your own time and at your own pace, while still being able to access our 24/7 support.
Get Help and Support Beyond Onboarding
We offer multiple tools and resources to help you at every step of the way. We have a weekly live training for both users and admins specifically every Tuesday you can leverage whenever you need it. This is great for when new people join your team and need to learn the system fast.
We also offer a Followup Academy with dozens of courses you can take and certifications offered to help better familiarize yourself with our platform and best practices within the industry. The majority of these courses are free and can all be accessed at any time from anywhere.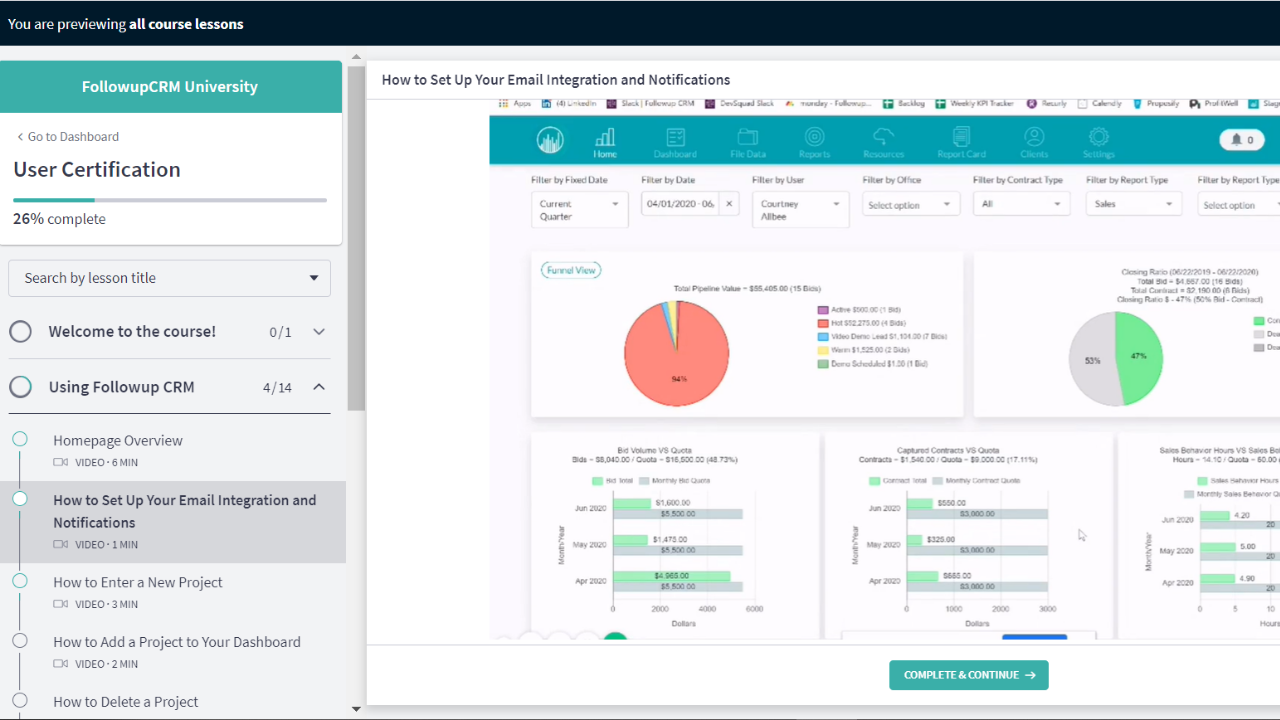 You can also visit our support center that is filled with countless tutorial articles and helpful content. If you're looking for something specific, you can search for a particular article in the global search bar at the top, making it quick and easy to get answers to your questions.
Last, we have a chatbot you can access 24/7 within Followup CRM so you can chat with a Followup CRM team member at any time.
We pride ourselves on providing a great user experience and helping our customers whenever they need it. Having these resources can help you adapt quickly and seamlessly.
The bottom line
While the initial process of onboarding may take some time out of your busy workday to adapt to, our white-glove onboarding experience will help you receive the hands-on training you and your team need to get well-adapted to our system, quickly.
Once you've adapted to our system, you can expect to save so much more time so you can focus on the things that really matter. In fact, our users save an average of 10+ hours a week from using our CRM. ‍
If you'd like to see Followup CRM in action and learn more about how it can help you out, click here to request a live demo.
‍