Today, nearly 1/3rd of the organizational productivity gap due to a lack of ineffective customer relationships. This is an area in which the construction and engineering companies specifically lag. According to Roland Berger, the marketing and sales team in construction companies need a lot to gain.
Unfortunately, a big number of construction companies are still dependent on excel spreadsheets to manage their linkages and communication with the client. However, these companies do not have an efficient way to predict results, avail new opportunities, or to track their progress.
In this regard, using a CRM system such as Followup CRM can give a construction business a big boost. Another management system called Buildertrend is also quite a popular solution, which includes a building CRM tool.
Though, customer reviews and feedback suggest that FollowupCRM is the better Buildertrend alternative and for good reason! In this article, we will discuss why.
What is Followup CRM?
Followup CRM is a leading cloud-based customer relationship management tool that is designed for contractors in the construction, roofing, and architecture industry. Featuring a simple and intuitive interface packed with diverse features and wide integration options, Followup CRM is the bestCRM tool currently in the market.
What is Buildertrend?
Buildertrend is a management system that is designed for contractors, re-modelers, and home builders. It features both customer relationship management and project management capabilities, along with a rather complex interface. Though, with some essential features, it does work fine for those who get used to it.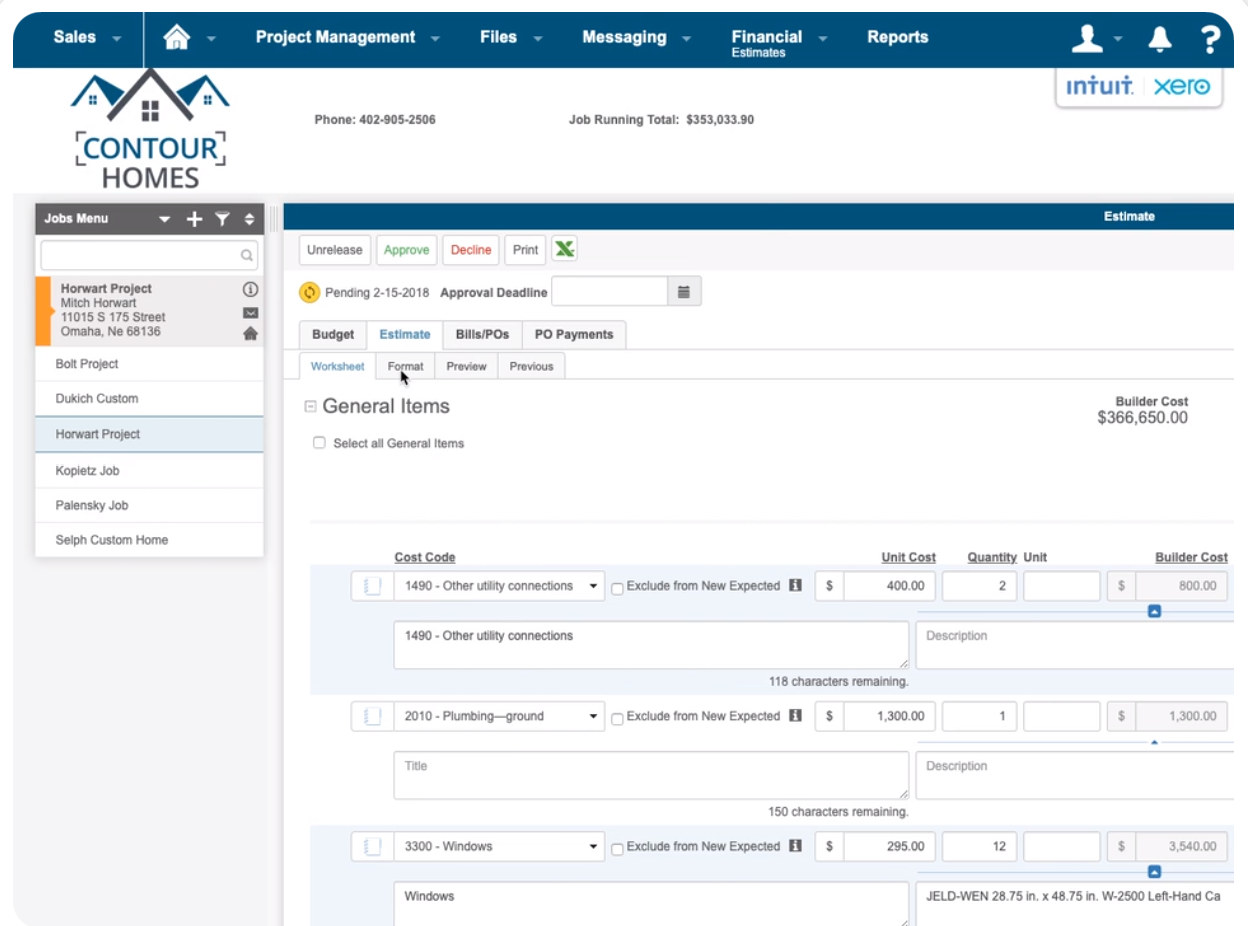 Why is Followup CRM a Better Alternative?
While both of these systems are quite useful in their way, Followup CRM could be a better fit for your business for several reasons.
First, let us discuss the interface of both of these systems. While Followup CRM is highly intuitive and starters can get used to it within an hour, Builtdertrend has been known to be quite complex. Some users claim to have struggled for days before finally getting the hang of it. The Followup CRM interface is simple, easy to use, and may save plenty of time and energy.
As far as customer support goes, both of these tools have a very reliable and professional staff that serves 24/7. However, Followup CRM goes one step ahead by offering live online training, documentation, webinars, and in-person training as needed. This is to ensure that users are making the most out of all the functionalities.
It is important to note that Buildertrend carries a wider range of functionalities. This is primarily because it is an entire management system and a CRM tool is just one aspect of it. However, this also suggests that the system can be unnecessarily complex for some. In comparison, Followup CRM is a specialty program that is designed to get all customer relationship management tasks done quickly. This might be a big advantage for those who are not tech-savvy and/or feel intimidated by complex dashboards.
Interested in learning more about Followup CRM? Fill out the form below to watch a free video demo.
‍