It's important to ask yourself "what does the future look like and how could I possibly control the future of the business that's coming into my company?" First, let's define what a "pipeline" is because every one of us has a pipeline, but it's so common for pipelines to be misunderstood. The pipeline of your business is the number of proposals that you have on the street. When delivering a proposal to a prospect, it's important to have a basic understanding of the timeframe in which the prospect is looking to make a decision.
There are four proposals statuses:
The first status is "contract to be signed." Contract to be signed is a status that a salesperson gives a project when they would bet their paycheck on it that they're getting that job. No proposal statuses should go into this category unless you're absolutely positive you're closing that deal.
The second status is "hot." Hot is not your likelihood of getting the job. Hot means a decision is getting ready to be made. In this stage, you're likely negotiating costs. You have the flexibility in your company to classify the timeframe for this stage, but typically, we define this as a decision that's being made in the next 30-60 days.
The third status is "warm." Warm means the decision is going to be made in approximately the next 6 months. At this point, we know that it's going to get hot, but we want to make sure we stay in touch with that prospect.
The fourth status is "active." Active means you've delivered a proposal but they're not going to make a decision for probably a year.
It's extremely important to categorize your proposals using this model so you can better project your quotas and goals in a timeline manner.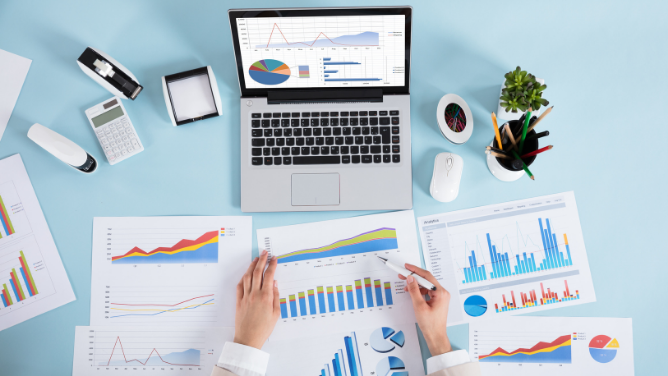 Next thing that's important to measure when it comes to projecting a clear future for your company is the closing ratio. There are two ways to measure a closing ratio: in relationship to dollars and in relationship to transactions. For example, over the last year, there's a closing ratio of 42% to the dollar and 34% closing ratio to the touch. This example refers to how many projects a decision was made on and how many we actually obtained. Everything else is in your pipeline. Closing ratios should only deal with decisions that were made. So, what this tells us is that over the last year, 42% of the projects that we bid to where a decision was made to the dollar, we captured. Now going forward, we know that if we bid $10,000,000 worth of business, we're going to get $4 million based on that closing ratio. Now let's say you've got $19,000,000 in the hot category. If we multiply that by 42%, you'll know that you have $8,000,000 worth of work coming your way. And let's say you've got $10,000,000 in the contracts to be signed phase. Now you can expect a total of $18,000,000 worth of business that's coming in in the next 3-6 months.
Defining your closing ratio and categorizing your proposals into those four mentioned statuses is key for projecting how much revenue you can expect to come in and when.
Followup CRM
Followup CRM gives you the tools needed to easily track this data, forecast your sales, and make any necessary adjustments. Our system helps construction companies streamline their sales process and keep organized. To learn more about how Followup CRM can help your construction company, schedule a live demo today.
About Gregg Wallick
Gregg Wallick is the Founder at Followup CRM. Also, the CEO of Best Roofing, Gregg faced some great challenges managing a roofing business when the recession hit in 2008. After hiring a professional sales coach, Gregg realized they did not have a set sales process in place and they were not leveraging a CRM to track sales activities. This sparked an idea that led Gregg to design a cloud-based CRM that standardized the selling process, was easy to use and helped with accountability. That's when Followup CRM was born and is still growing and evolving as we continue to improve the system, add more integrations and new features.
Gregg graduated from the University of Miami where he earned his BBA and MBA. He also served as an assistant football coach at UM for two seasons while attending graduate school. Fun fact: Gregg has a pet mongoose!