Customer Relationship Management / CRM Software
A CMR allows a company to store and organize all client and prospect data including contact information, all interactions such as emails, phone calls, meetings, and proposals in a central location. A CRM allows users to track sales pipeline activities and tasks needed and adds visibility to the sales pipeline such as what stage a prospect is at and what is needed to close the sale.
A CRM also provides sales forecasting, sales conversion rates, and estimated future revenues.
Followup CRM
Followup CRM was voted the 2022 Emerging Favorite Easy-To-Use Construction Software by Capterra making it our top CRM choice.
This full-feature CRM tool was created by Gregg Wallick, the owner of a large construction company, and was designed to meet the needs of contractors in the construction, mechanical/HVAC, electrical and related fields.
With Followup CRM you'll keep all of your client information, internal and external, organized and in a central location accessible through a modern, easy-to-use dashboard. The Sales Tracker feature allows a user to view the entire sales process, track all leads, review and manage the sales pipeline, monitor the performance of the sales team, and make informed decisions.
Followup CRM's Bid Board will help you to manage workloads, and keep your team on target with one central calendar. The Bid Log feature automates logging all bids, keeping the user on top of due dates and any needed tasks, so nothing falls through the cracks. Use the scheduling tools to organize and manage all activities and projects. Followup CRM also includes extensive reporting and analytic tools allowing you to gather the information and insights necessary to make informed decisions and grow your construction business.
And remember, it is proven both effective and easy to use. Plus, it easily integrates with most other construction software to give you all the tools you want synced for effective use.
Followup CRM is a cloud or web based program that works with Windows and Mac. The mobile app is compatible with Android, iPhone, and iPad giving you access to the information you need in and out of the office.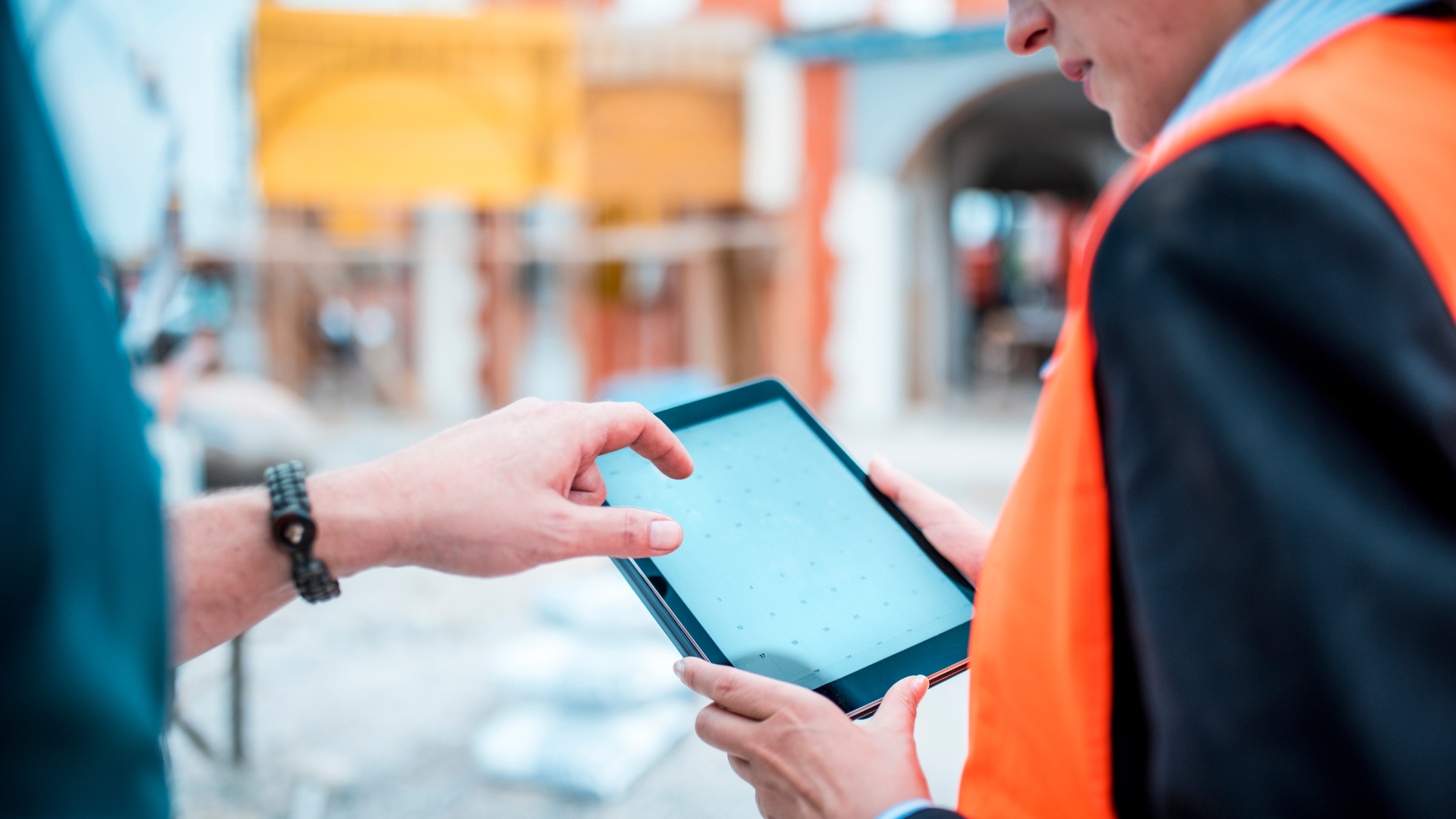 Construction Management
There are two aspects to construction management. One aspect focuses on frontline management features such as hiring subcontractors, ordering materials, and leasing equipment.
The second vital piece involves the operational logistics of project management like negotiating costs, creating schedules, managing invoices, and obtaining permits.
Procore
Procore covers all bases, and so it is our top choice. The program includes capabilities to assist a contractor or construction company in frontline management as well as project management. Procore has an excellent customer reputation and holds an A+ rating with the Better Business Bureau.
Procore is completely customizable, so users can select and purchase only the tools they need making it a good option for any size of business. The online platform and mobile app feature clean, modern interfaces that are intuitive and easy to use.
You'll find tools for bidding, daily logs, drawings, emails, meetings, project photos, punch lists, RFIs, project specs, scheduling, and project financials all in a central, shareable, location making visibility and collaboration easy.
Estimating and Take-Off Software
Cost estimating is crucial to developing the cost of a construction project, win the bid and earn the revenue you need. The estimating process involves identifying all costs associated with the project and requires time and diligence to create an accurate bid or proposal. The estimating process usually begins with a take-off list generated from information in the bid package and refers to quantities and the amount of labor required to complete the project.
Estimating and take-off software can streamline the process, make the job far less time consuming, and much more accurate.
Pro Est
Our top choice for a combined estimating and take-off software program is Pro Est. It is cloud-based and features one of the most extensive cost databases currently available. Pro Est also provides a full range of capabilities that assist users throughout the entire bidding process.
Features include cost estimating, digital take-off capabilities, report and proposal templates, and a built-in CMR that allows users to access all client information. Pro Est has a high level of flexibility so users can customize reports and proposals.
Pro Est's clean interface is quickly understood and used even by non-technical team members. The management feature permits a user to consolidate all estimates in a single location, searchable by size, type of project, client, and other criteria. With Pro Est you can clearly see all details of every job from material and labor costs to subcontractor costs and margins as well as access historical data helping a construction business to make smart, accurate decisions.
‍
STACK
If your construction business includes a separate department for take-off, you should take a look at STACK, one of the best specialty take-off software programs on the market. STACK will quickly measure digital plans, use automation techniques like auto-count, area and volume measurements, and accurately determine material quantities. STACK also includes a library of pre-built assemblies and items, reducing the need for repeating calculations.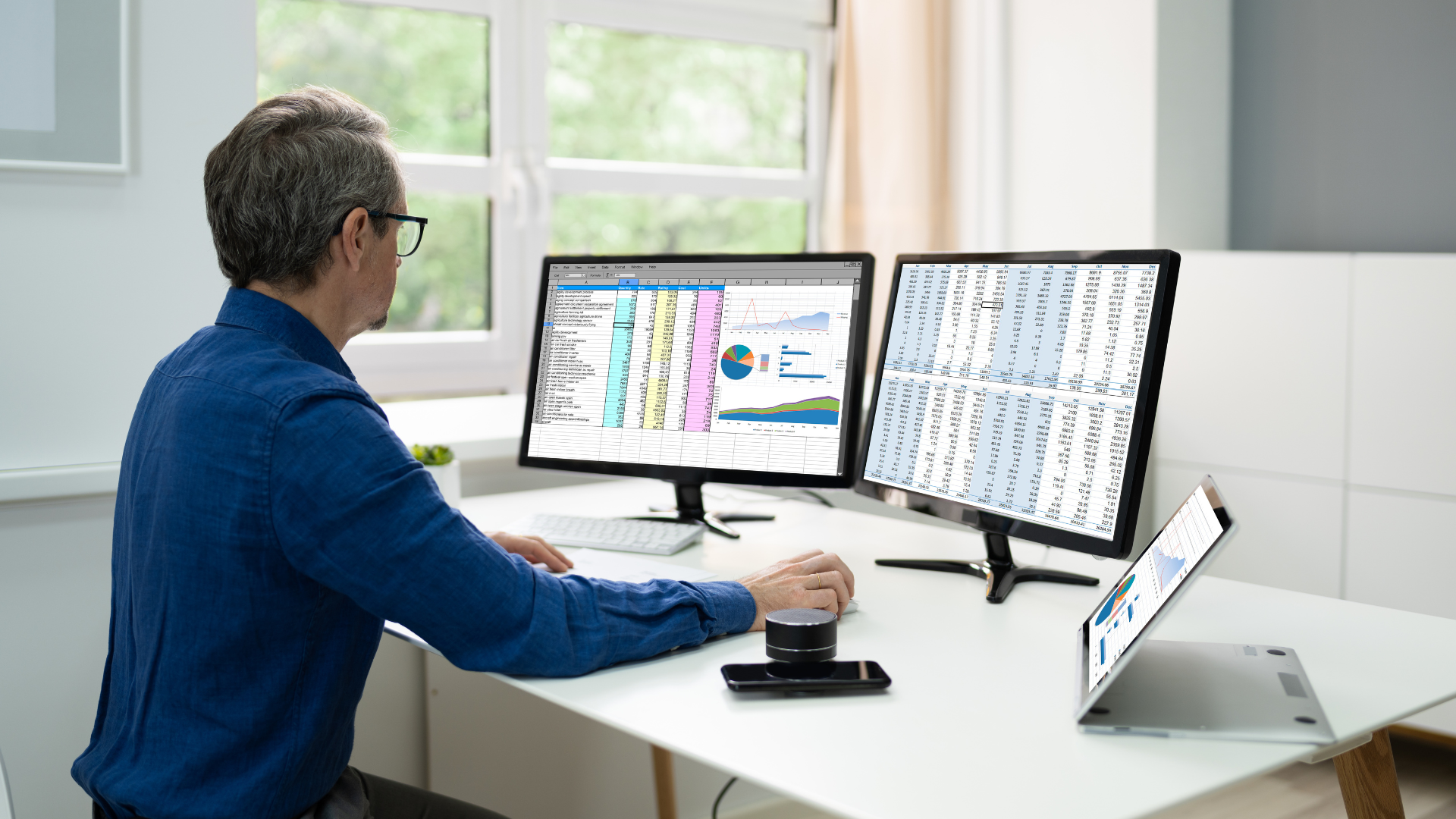 ERP (Enterprise Resource Planning) Software
ERP software is used by companies to manage the important aspects of their business and implement resource planning by integrating the processes needed into a single system. An ERP can include planning, management, sales, accounting, and human resource features in a single, central system allowing accurate, real-time information to be available to all departments and teams.
Sage 300 CRE (Construction Real Estate) - formerly Timberline
Sage 300 CRE is the leading construction ERP and financial management software for mid to large contractors and construction companies. Sage 300 CRE provides a full set of tools making it our top choice in ERP software. Features include accounting tools for job costing, payroll and HR, accounts receivable and payable, project management, and business intelligence.
You'll be able to streamline even complex projects, improve visibility with custom reporting options, and collaborate across all project phases in real-time, increasing productivity and efficiency.
Other Sage 300 CRE features include the capability to easily manage work orders, change orders, service requests, provide accurate quotes, accelerate billing processes, and assist with compliance management. Your team can access their assignments and schedules keeping everyone efficient and on-task.
Sage 300 CRE also includes reports and analytics that allow you to view cash snapshots, company overviews, job profits, project timelines, and budget information.
Sage 100 Contractor
Sage 100 Contractor is an excellent ERP solution for small to midsize contractors or construction companies and provides many of the essential features included with Sage 300 CRE.
Both Sage products integrate with Followup CRM and several other options in our top construction software list.
‍