‍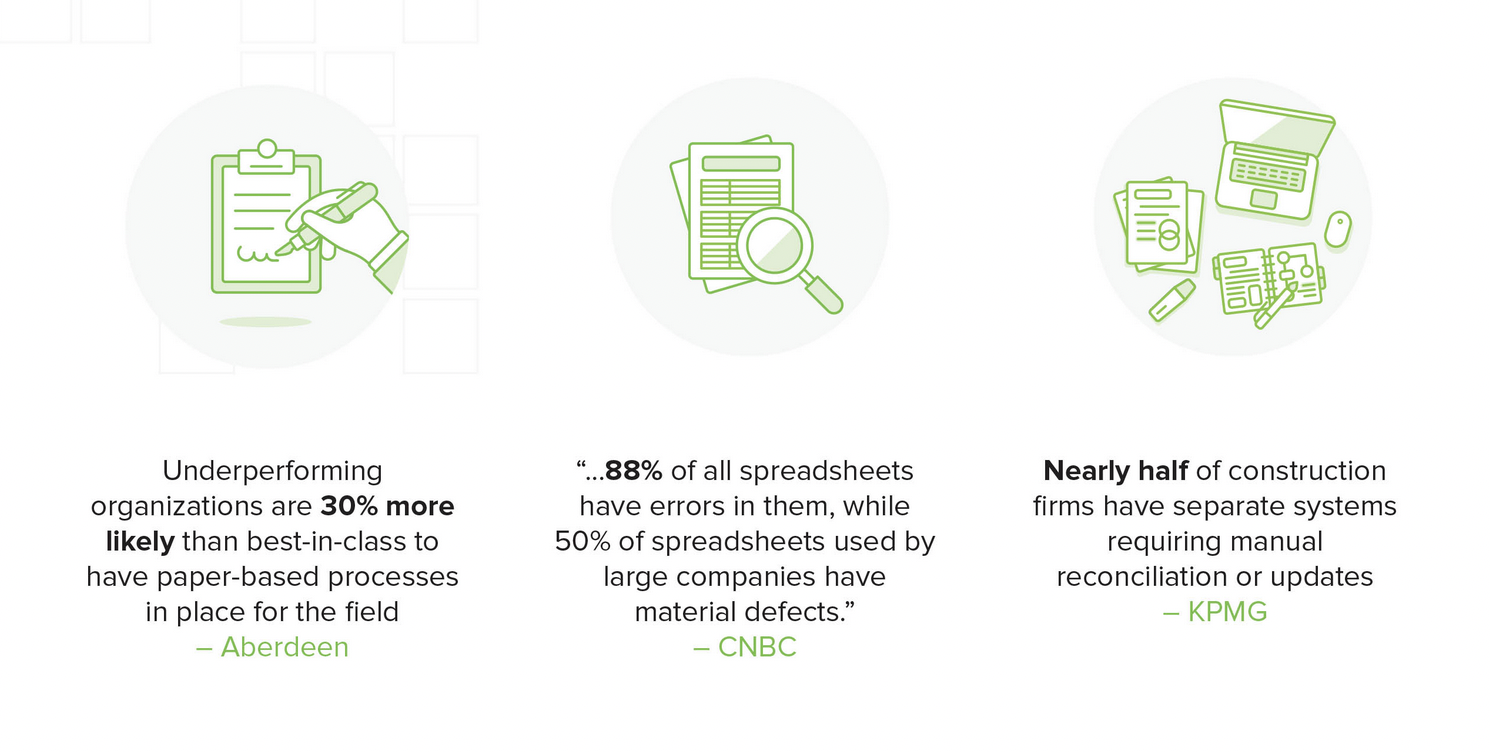 ‍
‍
The construction sector relies heavily on collaboration and cooperation to get things done and silos only stand in the way of that. Business silos can lead to important business processes such as sales and administration being performed poorly. Fully integrated enterprise resource planning (ERP) solutions give construction business leaders a centralized place to manage various aspects of their business.
‍
What is ERP software?
‍
ERP software refers to a type of solution that allows businesses to consolidate and manage important business processes such as procurement, accounting, finance, compliance, supply chain operations, and more. A fully integrated ERP solution allows business data to flow smoothly across operational departments and gives business leaders a holistic view of their operation and sales pipeline when they need it.
‍
Modern solutions also allow construction leaders to make business plans and manage finances in the same place where key business data is stored. Fully integrated ERP suites allow businesses to continue using existing business-critical applications while still keeping important processes consolidated in a single location.
‍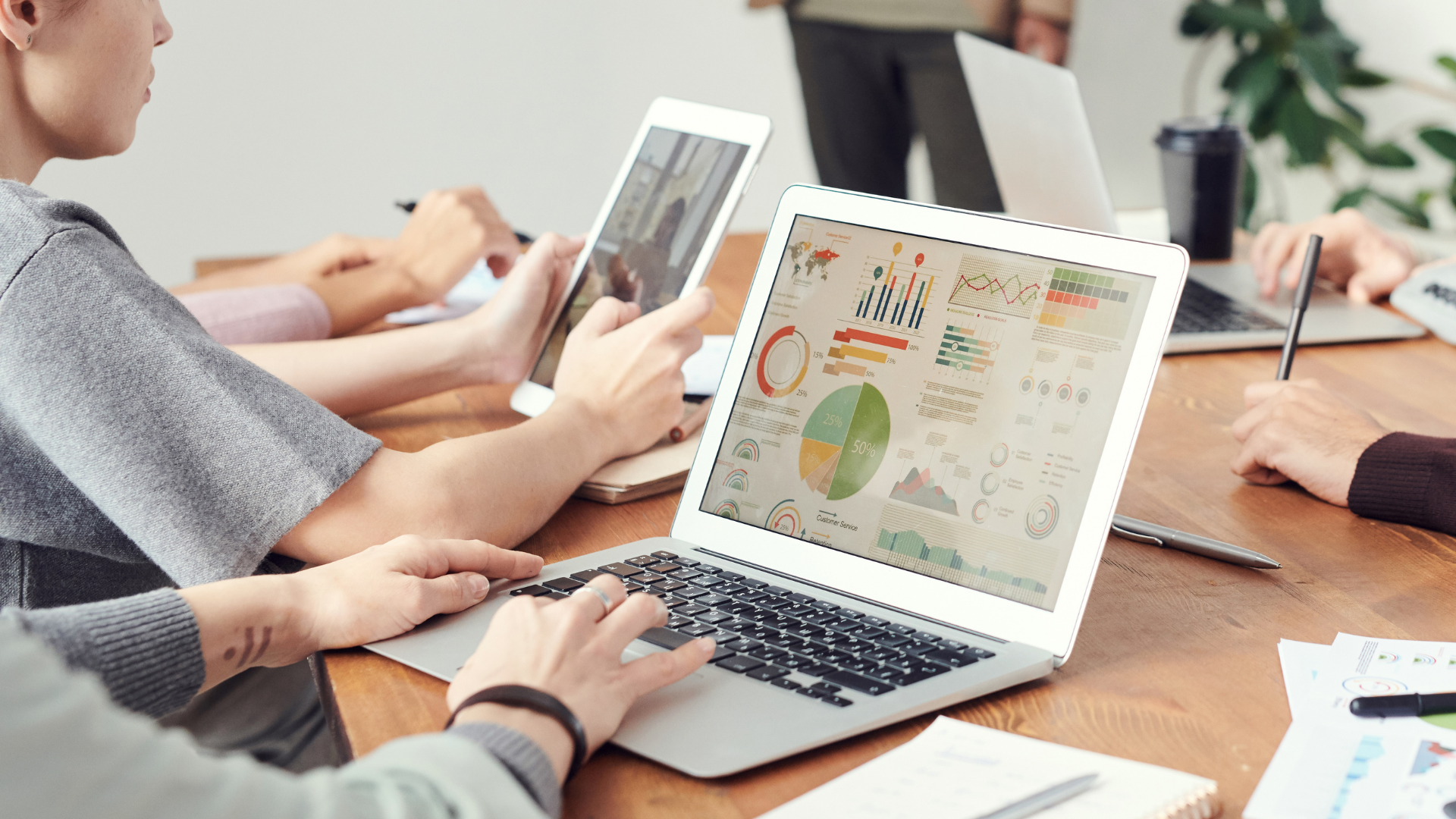 How construction businesses can use ERP software to manage their operation more effectively
‍
1. Automate key business processes for maximum efficiency
There are many processes that construction businesses have to manage. Between cost estimation, sales management, customer relationship management, project management, and more, construction businesses have a lot to deal with. An effective ERP solution can help construction teams automate processes that are critical but time and labor intensive.
Simplifying such processes also encourages all stakeholders to play their part in managing complex construction projects. This increase in efficiency helps ensure that projects are completed on time and within budget every single time
2. Enable improved communication between the office and project site
The gap between the project site and the office is a challenge that many construction businesses struggle to deal with. It is important to keep communication lines between these stakeholders open. Information that flows between the project site and the office is crucial for compliance, operational efficiency, and cost management.
‍
ERP software often includes an integration system for construction teams to communicate effectively and easily. A mobile-first ERP solution also allows project managers, on-site workers, and external stakeholders to access this communication channel regardless of where they are. Fully integrated solutions also provide context for communication between team members since operational data is stored within the same system.
‍
3. Make project data easily accessible for all stakeholders with cloud-based mobile applications
For construction projects to be completed on time and under budget, every member of the team must have access to important operational data. Internal and external stakeholders should always be informed of cost overruns, material delivery delays, or changes in the project brief.
However, it is difficult to get team members on the same page when they each use a different system to manage their work. The widespread use of spreadsheets in construction is indicative of this problem. Integrated ERP software makes project data accessible to every team member through a cloud-based system that can be accessed on the user's preferred device.
‍
4. Collect, store, and analyze operational data with ease
Modern construction businesses generate a staggering amount of data. With more construction companies adopting cutting-edge technology and connected equipment, this data is easier to collect and analyze than ever before. Despite the importance of collecting and analyzing operational data, construction businesses often use manual methods that are more likely to be affected by human error and data issues.
Recent research has shown that 47% of construction businesses still use manual processes to collect, store, and analyze data. Construction teams can optimize the way they collect and process data with ERP software. With construction demand rising rapidly, businesses must have a centralized location where they can view the details of each project and manage their resources accordingly.
‍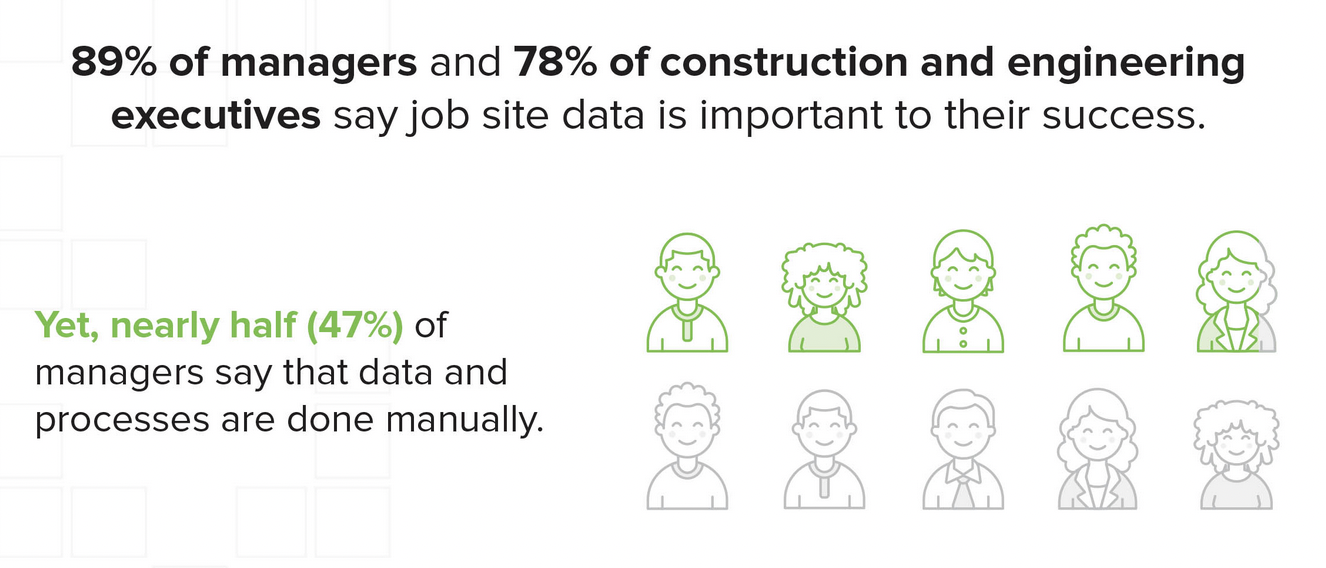 ‍
‍
5. Make informed, data-driven business decisions
Data-driven decision making has become an increasingly common way for businesses to ensure they meet their short and long-term goals. Before businesses can do this, they must lay the foundation for such decision making with complete, accurate, and reliable data. ERP systems allow construction companies to collect data from multiple projects and store them on cloud-based software. This allows large data loads to be stored and accessed easily.
Integrated solutions allow business leaders to view operational data in a way that is accessible and easy to understand. Graphical interfaces and centralized dashboards provide a top-level view of operations. Construction teams can access important information that helps them make informed business decisions. For example, business leaders can calculate the value received by purchasing a piece of equipment and decide whether to purchase more. Effective ERP solutions also provide business leaders with operational data in real time and give construction businesses an idea of their bandwidth and ability to take on more clients.
‍
Managing a construction business is complex but ERP software can help business leaders simplify and automate key processes. An effective ERP solution can reduce costs, minimize data issues, and close the gap between business silos. Construction projects often have many internal and external stakeholders and a wide range of moving parts.
ERP software gives construction teams a centralized location to view and share project information. Full integration with existing applications allows internal and external stakeholders to continue using the applications they are familiar with while still improving business management with a modern software suite.